EXCLUSIVE: From Pageants To Pandemic—Ariella Arida On Beauty Queen Life And Embracing The New Normal
There are lessons that only competing for the crown can teach a girl—and they're with her for life, too
Happiness, love, and world peace—how many times have pageant audiences heard these words come from Miss Universe hopefuls when they're asked what it is they want the most from life?
Metro Chats on Kumu's FYE Channel guest Ariella "Ara" Arida, who was named Third Runner-up in the 2013 Miss Universe competition, suggests that this year, those words aren't just words at all, but weighty wishes that millions of people from all over have come to have. Pandemic life has reacquainted her with the basics of living, breaking down her biggest goals and replacing them with a renewed appreciation for the simple, but valuable, things in life.
She doesn't mind, though. Staying in Laguna and giving up city living months and months has shifted Ara's perspective.
In fact, she hopes that even when COVID-19 has come and gone and becomes but a lengthy anecdote in world history, society remembers all the ways the global health crisis has changed it for the better. Eating better, prioritizing emotional growth and other avenues for self-care, reconnecting with loved ones, caring for our surroundings, learning to get by with only what we needed instead of living in excess—they're lessons humankind is being taught the hard way today, but Metro Chats guest Ara keeps her fingers crossed that they'll stay on our minds for all time, even when we've regained our "old normal."
Interviewing Metro Chats guest Ariella Arida, we delve deep into her pandemic experiences, her recollections of her pageant journey, and how she shed beauty queen life to make room for the next chapter.
Check out the highlights of our conversation with Ara in the gallery below: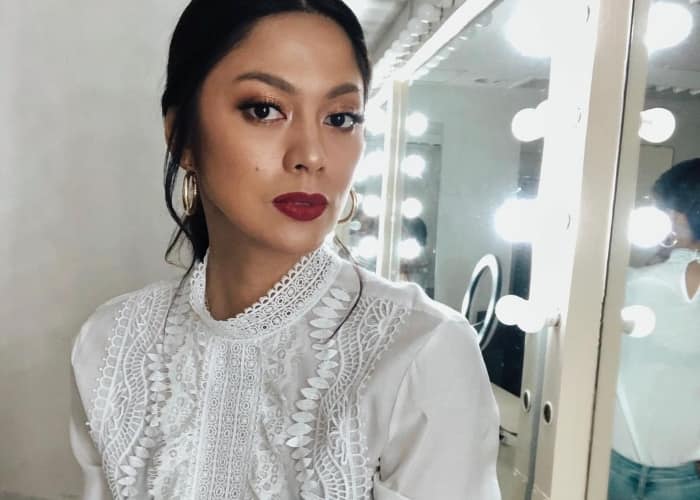 ariella arida on metro chats
ariella arida on metro chats
Catch fresh episodes of Metro Chats on Kumu's FYE Channel every Thursday evening.
Photos from @araarida