Visual Artist Anina Rubio Created A "Darna" Mural
Modern-day heroes take center stage in this newly-unveiled mural at the ABS-CBN compound
ABS-CBN formally unveiled its "Darna" mural that speaks of empowerment, heroism, and hope inspired by and dedicated to today's frontliners and everyday heroes.
Jane De Leon, lead star of the much-awaited series Mars Ravelo's Darna, led the unveiling ceremonies at the ABS-CBN Compound along Eugenio Lopez Drive in Quezon City. "We offer this to our real-life heroes who prove in their own little ways that there is a hero in all of us, that we can always find Darna in everyone," she said.
Darna stars Janella Salvador and Joshua Garcia also joined the special tribute.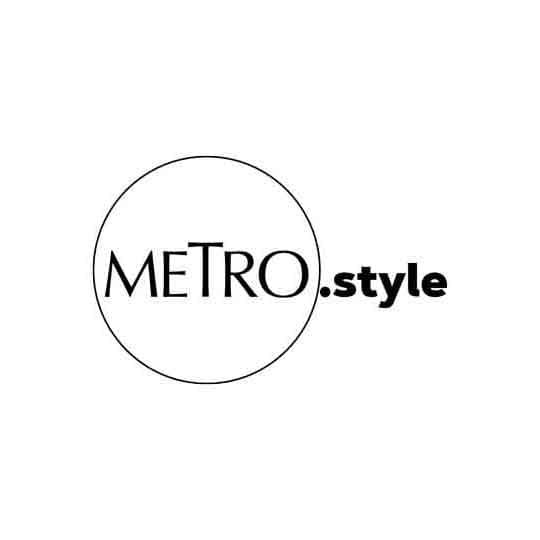 "Darna" stars Joshua Garcia, Janella Salvador, and Jane De Leon with Darna mural artist Anina Rubio | Photo courtesy of ABS-CBN
Multidisciplinary visual artist Anina Rubio, known for her artworks on nature's beauty and sustainability, designed the huge mural featuring people from all walks of life wearing the Darna insignia.
Following its timely theme "Ikaw, ako, tayong lahat si Darna," the mural paints a picture of a 'hero' in every person who manages to bring hope and positivity amid today's uncertainties and realities.
It was commissioned by ABS-CBN in line with the modern-day retelling of Darna's story, which will highlight the plight of the iconic and courageous Pinay superhero and her heroic battles to help those in need.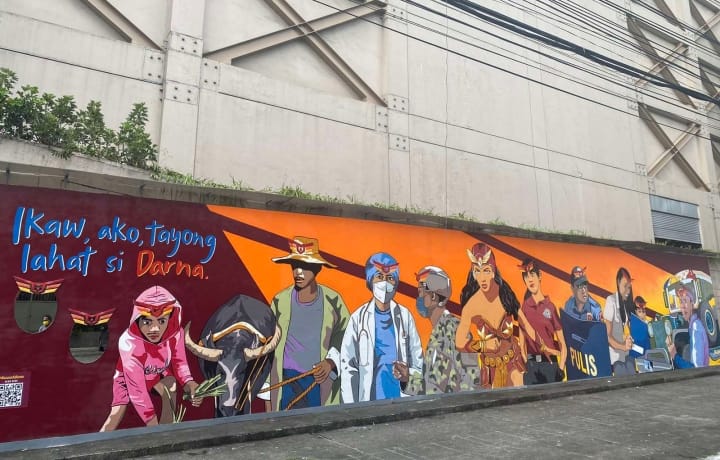 Photo Gallery
Photo Gallery
Helmed by master director Chito S. Roño together with Avel Sunpongco under ABS-CBN's JRB Creative Production, Darna will soon air on Kapamilya Channel, A2Z, TV5, Kapamilya Online Live on ABS-CBN Entertainment's YouTube channel and Facebook page, and iWantTFC.
Catch the latest updates on Darna, follow JRB Creative Production on Facebook and Twitter @JRBcreativeprod and on Instagram @ JRBcreativeproduction. For other news on ABS-CBN, follow @abscbnpr on Facebook, Twitter, TikTok, and Instagram or visit www.abs-cbn.com/newsroom. #NasaanSiDarna #IkawAkoTayoSiDarna
Photos courtesy of ABS-CBN