Bea Alonzo Is Introduced To An International Audience at the International Film Festival & Awards Macao!
After being recognized as one of Asia's top actresses eyed to cross over to the international movie scene, Bea graces the event alongside some of the region's biggest names
Philippines, represent!
Bea Alonzo was at the International International Film Festival & Awards Macao earlier this week to celebrate a massive professional milestone and expand her horizons as an actress: she was recently named by Variety as one of its high-potential picks in Asia to cross over to the international movie industry, which means that we may just see Bea star in a Hollywood production, sooner than later.
She was the lone Filipino at the event that also featured South Korea's Yoona from K-pop group Girls' Generation, Japanese singer, actor, and dancer Ryota Katayose, Vietnam's Lien Binh Phat, Indonesiam beauty Asmara Abigail, India's Bhumi Pednekar, as well as two Thai bets, Praewa Suthamphong and Jennis-Oprasert.
International Film Festival & Awards Maca
At the event, Bea received her Asian Stars Up Next award, participated in a brief media conference where she and her contemporaries were officially introduced to their audience as well as in a hand print ceremony that cemented their elevated status in the industry.
In the past, Anne Curtis and Piolo Pascual, both Kapamilya talents, were given the same distinction by Variety.
Looking back at her colorful career, Bea's horror hit Eerie was what caught the attention of movie watchers abroad; the film premiered at the Singapore International Film Festival and eventually made its way to Netlfix, much to the delight of horror-loving audiences all over the world.
Before ending the event, Bea also took the time to praise her fellow awardees and dreamed out loud and doing a collaboration with them in the future.
The actress went on to express how grateful she was to everyone who has supported her over the years and how exciting it is to be part of a thriving industry when the world is finally beginning to take notice of the treasure trove of Filipino talent in entertainment.
Her latest film, Unbreakable, has her starring alongside real-life friend Angelica Panganiban and tells the story of the ups and downs of a female friendship as it grows and changes over time.
See more photos of Bea at the 5th International Film Festival and Awards Macao held at the Macao Cultural Center below!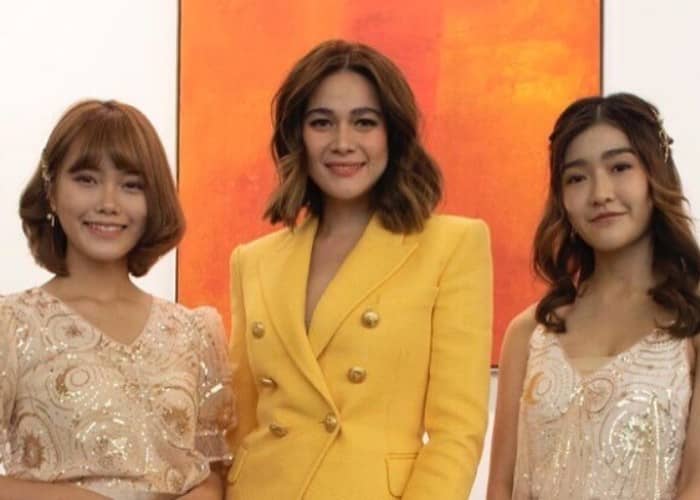 After being recognized as one of Asia's top actresses eyed to cross over to the international movie scene, Bea graces the event alongside some of the region's biggest names
After being recognized as one of Asia's top actresses eyed to cross over to the international movie scene, Bea graces the event alongside some of the region's biggest names
Images from @beaalonzo @starcinema @starmagicphils