Behind The Scenes At Our Cover Shoot With Liza Soberano
For Liza Soberano's sexiest magazine cover to date, she exuded French cool-girl vibes, channeling Alexandra Trese x Taylor LaShae x Amélie
Fresh from her groundbreaking voice acting stint on Netflix's dark fantasy/horror/crime series Trese, Liza Soberano graced the digital cover of Metro, a special feature that kicked off her 10th showbiz anniversary milestone.
The cover, which was shot and creative directed by photographer extraordinaire BJ Pascual, had Liza channeling her feisty heroine character, Alexandra Trese, with that signature fringed bob.
In our Metro Chats interview with BJ via Kumu's FYE Channel, he talked about how happy he and Liza are about the outcome of the cover shoot, considering the short amount of time they had to execute the vision. The shoot featured a combination of Filipino and French influences, taking cues from the French cool-girl vibes of Bernardo Bertolucci's 2003 romance drama film The Dreamers. Serving as the backdrop for the concept was the abandoned apartment set design by Aren Santos of AdSet Production. Of which, BJ said, "We wanted it to look kind of an apartment na hindi mo alam kung nasaan siya, sa Binondo ba siya or sa Paris."
"The concept is something that I've been dying to do ever since before. And a lot of this is inspired by Trese, but it's also inspired by Taylor LaShae, kind of a Parisian concept," Liza described.
The cover shoot featured a total of seven layouts, where fashion stylist Perry Tabora dressed up Liza in modern, edgy, French boho outfits from brands like Versace Jeans Couture, Louis Vuitton, and Blackcode Manila as well as designers Chris Nick, Julianne Syjuco, Jot Losa, and Rob Ortega.
Liza's dewy makeup by Robbie Piñera highlighted how beautiful her skin is; it also amplified the refined sultriness of her ensembles and glowed even more with the dramatic lighting. As for her hair, Renz Pangilinan achieved the Alexandra Trese x Taylor LaShae x Amélie fringed French bob style perfectly.
When the covers were finally revealed (it's a three-cover special!), Liza wrote on Instagram, "What better way to celebrate my 10th year in the showbiz industry than on @metromagph."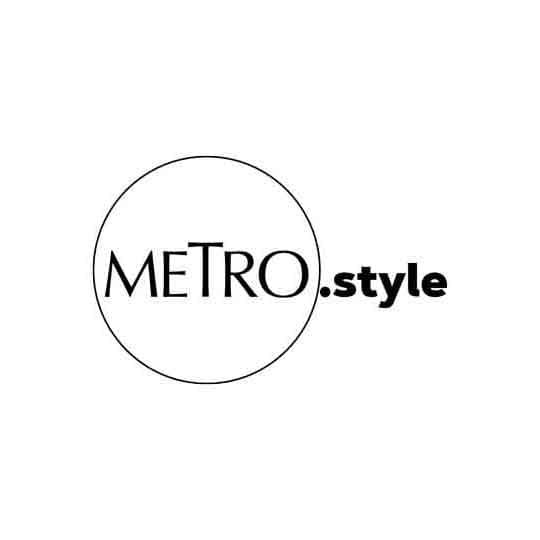 This cover shoot with Liza was done in the grand ballroom of Okada Manila | Photo by Carla Buyo (left) and from Okada Manila
Check out this behind-the-scenes clip from our cover shoot with Liza:
Watch BJ Pascual's full Metro Chats interview below too!
Behind-the-scene photos by
Carla Buyo
Behind-the-scene video editing by Bria Cardenas
Cover shoot credits:
Photography and creative direction by BJ Pascual
Videography by Spotlight Creatives
Sittings editor: Randz Manucom
Production design by Aren Santos of AdSet Prod
Cinematography by Renz Gonzales
Makeup by Robbie Piñera
Hairstyling by Renz Pangilinan
Styling by Perry Tabora
Shoot assistant: Carla Buyo
Shoot coordination: Geolette Esguerra, Cara Tirona, Bria Cardenas, and Grace Libero-Cruz
Shot on location at Okada Manila
Special thanks to Star Magic (Monch Novales, Sharlene Opulencia, and Thess Gubi), Donna Patricia Manio of Okada Manila, Portia Trinidad of Louis Vuitton Philippines, Lodivie Dulce and Shauna Jay Popple of Noble House Ph, Ian Buenaventura, and Ogie Diaz