In Photos: Behind The Scenes On The Set Of "The Penthouse: War In Life"
The cast members look so close off-cam!
The first season of The Penthouse: War in Life ended last night with nationwide ratings of 28.8%. If you haven't started on the series yet, you still have time to catch up before the series' second season is released; it's also confirmed to return for a third season! The Monday-Tuesday habit will now take up SBS' Friday-Saturday timeslots.
To say that it's been a riveting emotional rollercoaster ride throughout the series is quite an understatement, because The Penthouse had taken its viewers from one intense, exaggerated, and nail-biting episode after another.
Everything and everyone in this suspense/drama was so extra—beginning from its setting with the 100-storey luxury apartment called Hera Palace to the rich, ambitious, and villainous characters. Primarily focused on competition and conflict in music school, business, and real estate, The Penthouse was a hit from start to finish, making it the most buzzworthy K-drama today.
On-cam, the characters were constantly fighting, but off-cam, as the photos below show, the cast members seem to get along really well. We can't wait to see this amazing ensemble cast in season 2!
Check out the gallery below to see some behind-the-scenes photos from the cast members of The Penthouse: War in Life: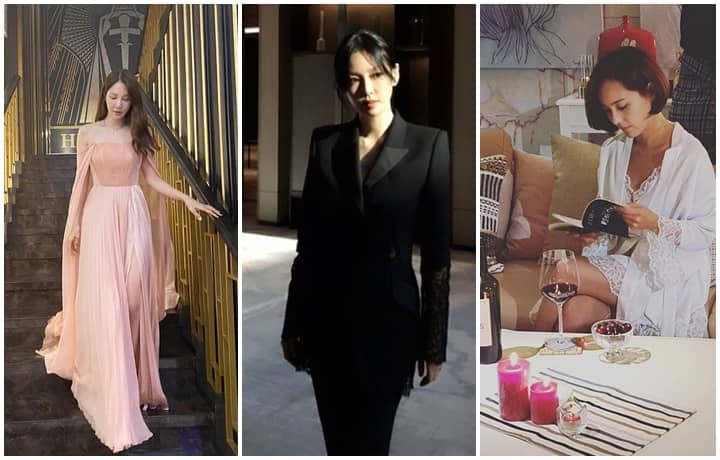 The Penthouse: Behind the Scenes
The Penthouse: Behind the Scenes
Photos from @eugene810303, @e.jiah, @sysysy1102, @2xj_hee, @hyeon0_0soo, @yebin__, @taevin.lee, @hanjiji54, @soominn_jo, @_____silverstone_____, @hadokwon2018, @werther777, @taegyu_bong