New Gen Phenomenal Actress Belle Mariano Stages Her First Concert
See this young star shine brighter in her "Daylight: The Concert" event happening on January 29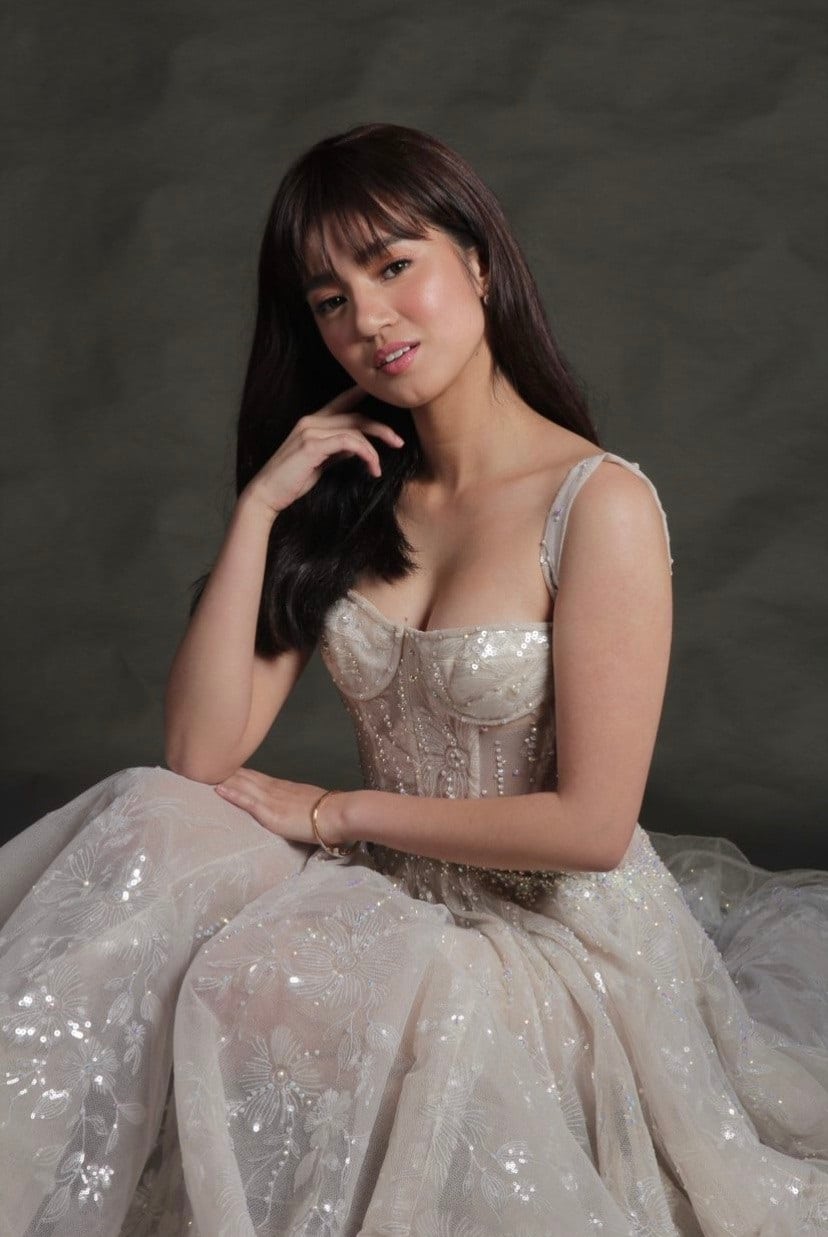 We're living through challenging times, and various forms of entertainment have served as our escape, taking our minds off stress and worries even just for a moment. During this time, music has been transporting us to places we'd rather be in a world where the pandemic doesn't exist.
"I've been listening to jazz, French music lately, as in sobra, because of Emily in Paris," 19-year-old Belle Mariano tells Metro.Style, citing her current favorite, Ashley Park's "Mon Soleil," which calls to mind a relaxing day in a Parisian café. "A big factor why I listen and I love music is just that, you know, just by listening to the one who's singing and listening to the beat and melody and everything, it really takes you to a different place."
Belle also often listens to songs by global superstars BTS because they're fun and instant mood boosters. American singer-songwriter Olivia Rodrigo, with her very relatable songs, is an artist whose journey she's likewise inspired by.
That music is such a powerful and universal tool for expressing oneself and evoking emotions is a fact Belle has always known. After all, she grew up in a family that loves music and enjoys the Filipino favorite pastime of bonding over karaoke sessions. Singing is Belle's first love, but while acting opportunities landed on her lap first, she held on to her dream of becoming a singer.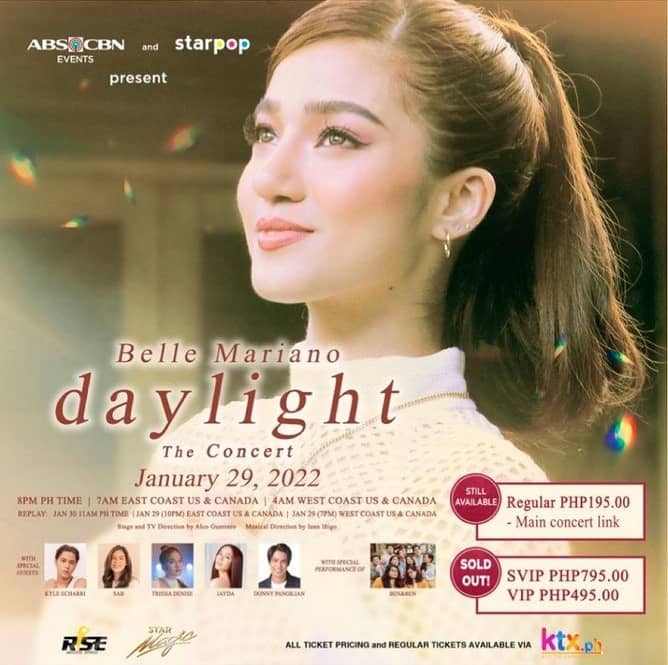 Scroll through the gallery below to read the rest of the article, and see Belle's different beauty looks by makeup artist Jake Galvez: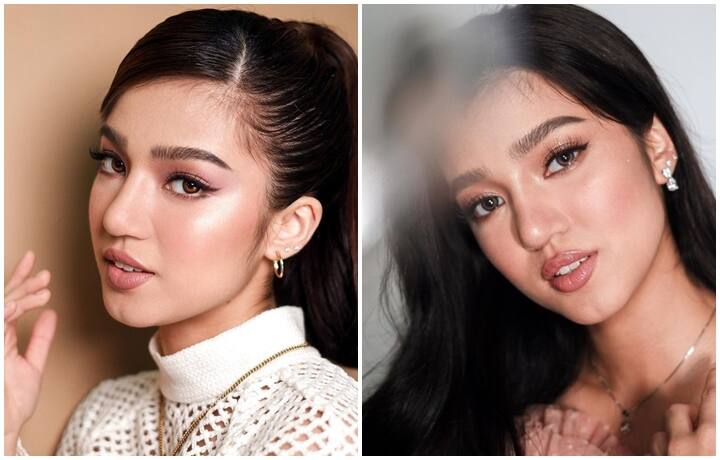 Belle Mariano on Pursuing a Music Career
Belle Mariano on Pursuing a Music Career
Regular tickets for "Daylight: The Concert" priced at P195 which gives viewers access to the main concert link is still available, while the SVIP and VIP tickets priced at P795 and P495 respectively have already sold-out in December.
See the light of day with Belle in "Daylight: The Concert" 8 PM on January 29 (Saturday) via KTX.ph and TFC IPTV, with a replay the next day (January 30) at 11 AM.
Lead photos and gallery photos from @jakegalvez