The Best Actor Nominees at 58th Baeksang Arts Awards
This nomination is a first for Korean heartthrobs Lee Junho, Jung Hae-in, and Im Si-wan
It's that time of the year again! The nominees for the film and TV categories at the 58th Baeksang Arts Awards have just been announced, and we can't wait to see the awards ceremony unfold on May 6.
As with other awards ceremonies, the nominees for Best Actor and Best Actress are always much-anticipated. And for this edition especially, we were very much looking forward to the choices for the 58th Baeksang Arts Awards, one of the most prestigious award ceremonies in Korea.
There were many great K-dramas and films last year until early this year. The candidates were handpicked from dramas, shows, and films that were aired or released between April 12, 2021 to March 31, 2022.
60 entertainment industry experts, which is 20 more than last year, were in charge of the selection process.
Many K-drama fans, however, were expecting nominations for Hometown Cha-Cha-Cha (released on August 28, 2021), One Ordinary Day (released on November 27, 2021), and Snowdrop (released on December 18, 2021), as its lead stars truly shone in these shows.
Although some may have been disappointed, the lineup of nominees still proves to be an exciting one, especially for the TV category, as this Best Actor (TV) nomination is a first for actors Lee Junho, Jung Hae-in, and Im Si-wan.
Check out the gallery below to see all the actors that were recognized with Best Actor nominations (both TV and Film) at the 58th Baeksang Arts Awards: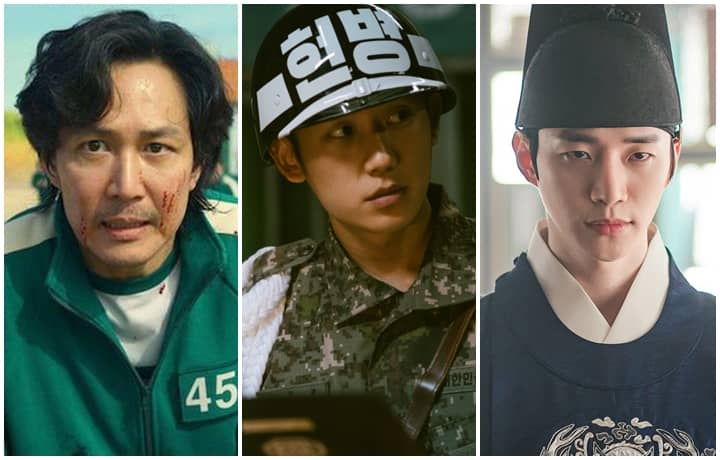 Best Actor (Film and TV) Nominees
Best Actor (Film and TV) Nominees
Check out the complete list of nominees at the 58th Baeksang Arts Awards below:
Who do you think will win Best Actor for TV and Film at the upcoming 58th Baeksang Arts Awards?
Lead photos from Netflix and MBC