Black Magic Halloween Party: Who Did It Better? These Celebs Had The Same Costumes!
We expected there'd be stars who would attend wearing the same costumes or channeling the same characters, but seeing their own interpretations or versions made this black carpet sighting much more enjoyable
ABS-CBN's Star Magic kicked off the series of Halloween parties this year with its first-ever Black Magic event. Held on October 20 at the Marriott Grand Ballroom of Resorts World, the Star Magic artists wowed in their all-out costumes. Individually, by pair, or by group, the stars walked the black carpet looking spooky and very much in character.
While there are a lot of characters that can be explored for a costume party like this, it was still unavoidable for some of these celebrities to bump into a fellow artist rocking the same outfit or look. We're surprised that no one showed up as Pennywise from It, and not a lot channeled the characters from the widely popular Game of Thrones as its last season aired this year. As expected, given the box-office success of Joker, several stars did their version of this criminal mastermind. Since the Spider-Man: Far from Home was also released this year, some were inspired by Peter Parker's superhero persona. A lot can relate to how addictive Spanish TV series Money Heist is, too, so there were a couple who attended the party dressed as these masked robbers.
Check out the gallery below to see the Star Magic celebrities who channeled the same characters and went for the same looks at the Black Magic Halloween party: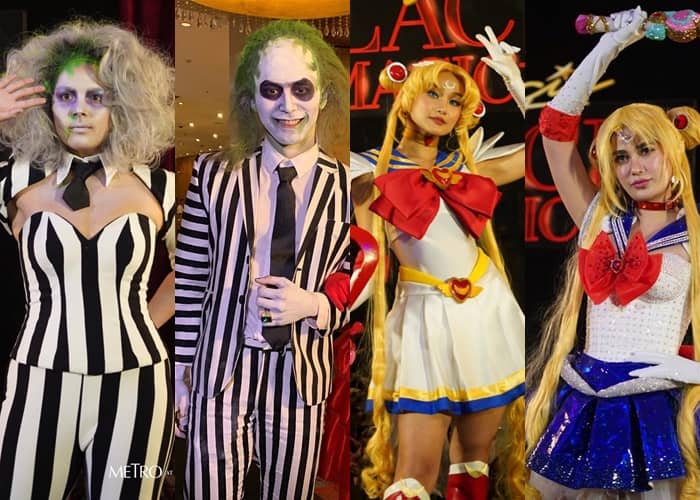 Photographs by Pat Buenaobra, additional photos from @starmagicphils