Here Are BTS Photos From The Set Of "The King: Eternal Monarch"
The cast members had good chemistry both on- and off-cam. Now that the series is over, we're going to miss them for sure!
The King: Eternal Monarch (TKEM) is done! This K-Drama has been a part of our weekly viewing habit for eight weeks, and we're glad to have been accompanied by a fun, talented cast, mainly featuring Lee Min-ho, Kim Go-eun, Woo Do-hwan, Jung Eun-chae, Kim Kyung-nam, and Lee Jung-jin.
TKEM is Lee Min-ho's comeback project after being discharged from the military in April of last year. As one of the most well-loved Korean actors, there were high expectations from this series, especially because this reunited him with writer Kim Eun-sook who was also behind his successful drama The Heirs back in 2013. Kim Go-eun also comes from the widely popular Guardian: The Lonely and Great God (Goblin), also written by Kim Eun-sook.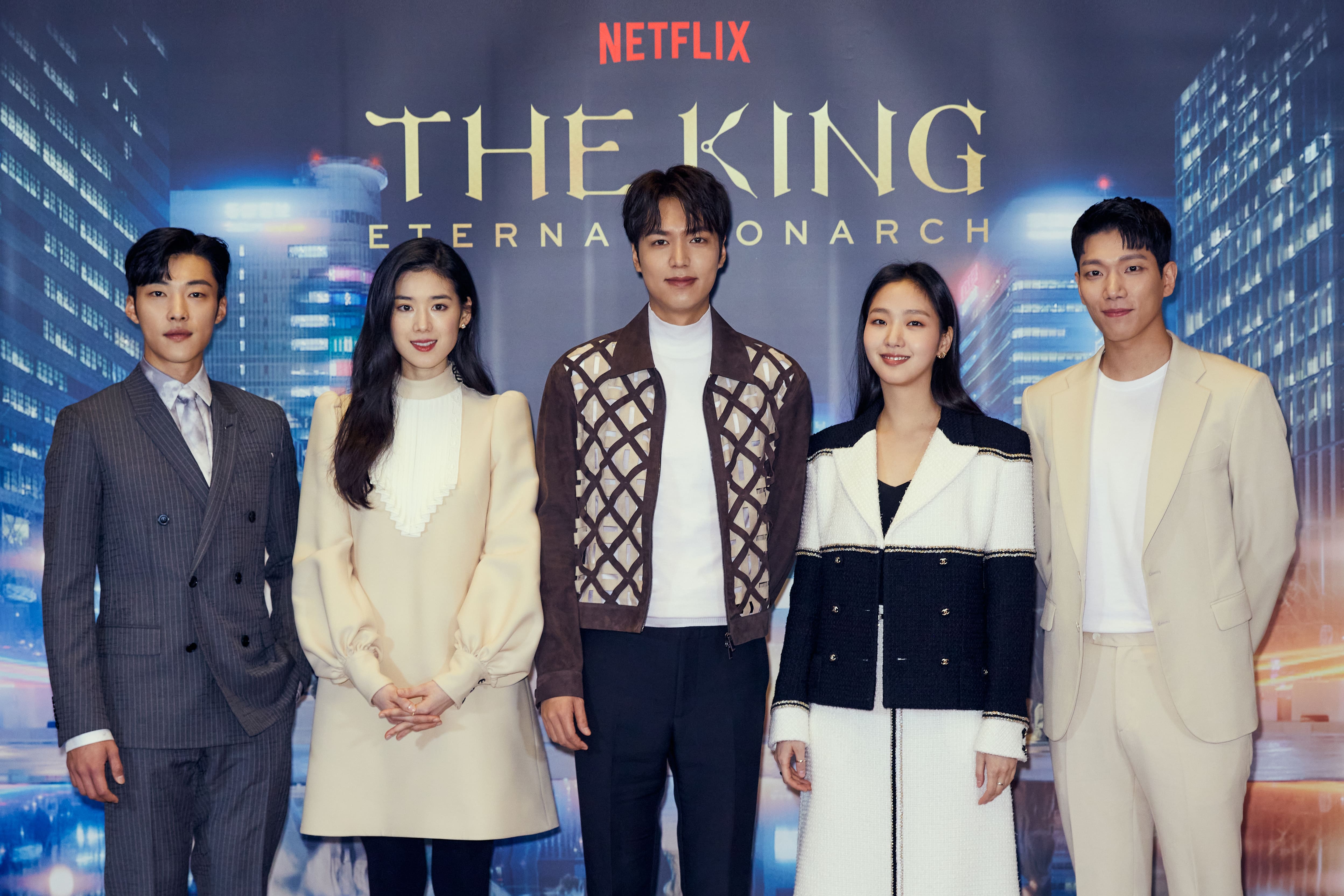 The cast members of "The King: Eternal Monarch" | Photo courtesy of Netflix
Although the series didn't do as well as people expected it would, it still had a lot of commendable elements that made it enjoyable and binge-worthy. TKEM is a romance fantasy drama that explored the idea of parallel universes where a gateway leads to either the Kingdom of Corea or the Republic of Korea, and each character has a counterpart in the other world.
Although some viewers didn't appreciate the execution of some scenes, the loopholes in the plot, the slow pacing, and the complex storytelling, what was notable was the chemistry between the stars. Lee Min-ho and Kim Go-eun made such a fresh pairing that gave us several memorable kilig scenes (the neck kiss, that time his character announced hers as the future queen of the Kingdom of Corea, and their reunion in the end). The bromance of Lee Min-ho and Woo Do-hwan was strong from beginning to end, and it gave us the Goblin bromance feels between Gong Yoo and Lee Dong-wook (if you've seen the finale, you know what we mean). Woo Do-hwan and Kim Yong-ji made a good-looking couple, too!
TKEM ended with an average nationwide rating of 7.7 percent. Despite that and all the other flaws it may have had, we'll still miss its cast members. #SePanx? Absolutely!
Check out the gallery below to see more TKEM behind-the-scene snaps shared by the stars themselves: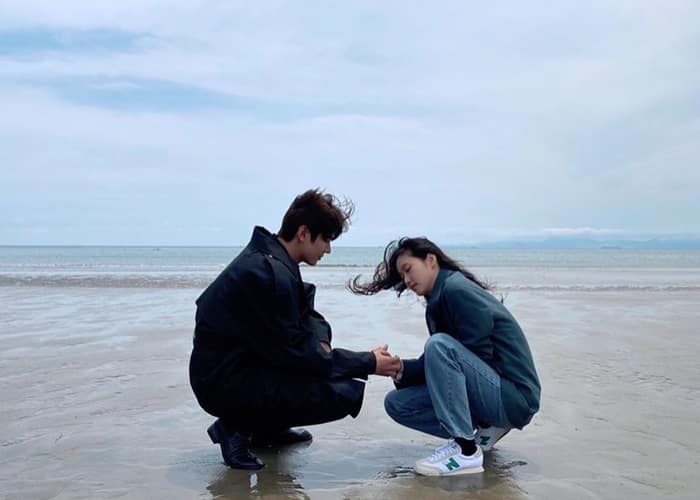 BTS With "The King: Eternal Monarch" Stars
BTS With "The King: Eternal Monarch" Stars
Photos from @actorleeminho @ggonekim @wdohwan @jungeunchae_ @demi_kimee @jung.jin.lee @bhent_official