WATCH: BTS Touches Millions With Their Heart-Baring Speech At The 75th UN General Assembly
The ARMY stans harder than ever
Even with a track record of too many sold-out stadium tours to count and millions of screaming fans that adore you, fame doesn't protect you from grief.
Sadness and struggle are universal, but guess what? So are hope and healing.
The boys of BTS, the seven-member K-Pop group that's redefined an entire genre with their body of work, reminded millions of viewers from all over the world of the life lesson with their emotional speech at the 75th United Nations General Assembly held online. (This is the second time that BTS has been invited by the organization. They made history in 2018 by being the first K-Pop group to speak at the UN).
The chart-topping band was invited to speak at the annual event where focus was given to the effects of the pandemic on the youth; speaking from the heart, RM, Jin, Suga, J-Hope, Jimin, V, and Jungkook each took the time to share their own experiences and realizations brought on by the global health crisis, surprising many with their honesty and vulnerability.
BTS' message was loud and clear: the pandemic took everyone by surprise, and it's a terrible, terrible thing to have to endure it for even more months to come. But through the ordeal, with mutual support, kindness, and believing that one day it will all come to pass, they'll get through it, and so will all of us.
In case you missed it, we rounded up the most touching messages made by each of the BTS members below: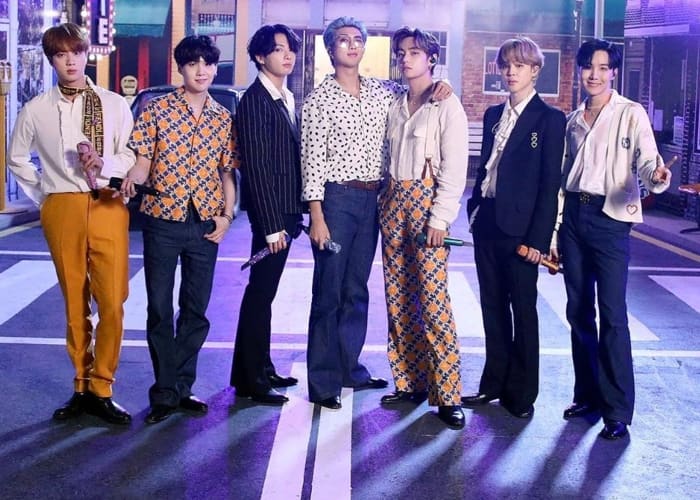 BTS' Touching Messages
BTS' Touching Messages
"BTS will be there with you," RM guaranteed. "Our tomorrow may be dark, painful, difficult, and we might stumble or fall down. But the stars shine brightest when the night is darkest. And if the stars are hidden, we'll let moonlight guide us. If even the moon is dark, let our faces be the light that helps us find our way."
"Life goes on," they say one after another.
"Let's live on," they ended in unison.
Watch BTS' full speech below:
Photos from @bighit_ent @bts.bighitofficial