The Cast Members Of "The King: Eternal Monarch" Spill 9 Facts About Each Other
The five lead stars of the ongoing K-Drama had a fun interview, wherein they spilled fun impressions of each other
K-Drama fans are crazy over The King: Eternal Monarch now. With Korean stars Lee Min-ho and Kim Go-eun as the lead actors, the sci-fi historical time-travel series has been getting people hooked. With the seventh episode to be released on May 8, fans eagerly await what happens after the Kingdom of Corea king Lee Gon finds a way to take care of their current situation (i.e. living in two different worlds) and eventually be with Jung Tae-eul.
And while we patiently sit at home excited for the Friday release, the internet has a ton of content to cure our "The King" fever—from GIFs of the actors to still images from the show. Recently, entertainment YouTube channel The Swoon invited the five main cast members—Lee Min-ho, Kim Go-eun, Woo Do-hwan, Jung Eun-chae, and Kim Kyung-nam—to participate in their segment called "Who, Me?" You have to watch it, it's hilarious, seeing them share what they really think of each other!
Watch the cast member reveal who they think is good in math and science, or who's most likely to achieve a world record. The group's chemistry makes the show even more exciting to follow. We love how their genuine reactions and comments surprise themselves and the viewers!
Based on the interview, we've gathered nine facts that these actors spilled during this The Swoon episode. Check out this gallery to know more about them!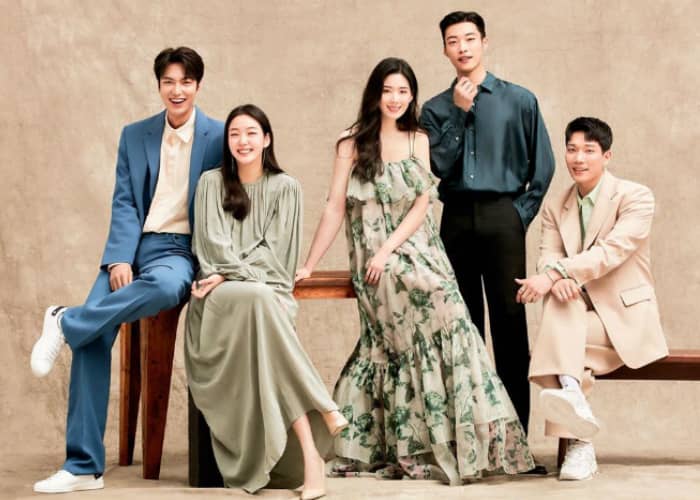 Facts About "The King: Eternal Monarch" Cast
Facts About "The King: Eternal Monarch" Cast
Lead photo from @ggonekim