"I'm An Ally"—Celebrities Take To Social Media To Support The SOGIE Equality Bill
Join them as they say, "SOGIE Equality Law Now!"
SOGIE.
It's an acronym that has come to be known as and associated with many things:
1. Most basically, SOGIE is short for Sexual Orientation, Gender Identity and Expression. Based on that, many LGBTQIA+ rights advocates have developed and lobbied for the SOGIE Equality Bill, a.k.a. the Anti-Discrimination Bill, and it's been sitting in the Senate, gathering dust, for close to two decades now. It has received renewed interest over the past months, but has also been met with a new wave of opposition. (Read more about the bill and why it's important to understand SOGIE concepts better here).
2. But underneath its clinical and legal definitions, the SOGIE Bill is much more. It's the golden ticket to a better quality of life for members of the LGBTQIA+ community and for many, it means reclaiming lives that they had not been given a chance to live freely and happily.
3. The SOGIE Bill, if all goes well, portends a nationwide, and even a global, paradigm shift. It pushes for systemic and fundamental changes in society and in attitudes towards our non-hetero friends, family, colleagues, peers and everyone in-between. If and when the bill is passed, its effects will define generations to come and change reality itself for the LGBTQIA+ community in the Philippines.
4. The bill calls on support from allies—a term coined for non-LGBTQIA+ individuals who rally for equality alongside their rainbow flag-wielding counterparts. And with support for this cause that's openly given comes risk; the risk of being cut off from social circles, of being branded as a heretic, of being misjudged, of being discriminated against, too.
And while this last point certainly applies to all LGBTQIA+ allies who have ever existed, it's most true for those in the public eye—for celebrities and those in influential positions whose opinions are dissected for better or for worse every time they make powerful statements on issues as dividing as this one.
By supporting the SOGIE Bill, they, to some degree, willingly put their careers at risk. They risk losing valuable support from fans who disagree with them and endorsement deals and other business partnerships and tarnishing reputations that industry standards require to be squeaky clean.
Yet, even with threats like these, there have been a handful of public figures who have decided to use their influence to undo ignorance, foster acceptance over tolerance, and to promote lasting, positive change—because to them, there are some social issues that simply go above and beyond one's vested interests. And the voice they've been given? It needs to be used on behalf of those who have been robbed of theirs.
Enter the local celebrities who have recently made their stand on granting members of the LGBTQIA+ community equal rights (note: equal, not additional or special rights) crystal clear; the likes of Anne Curtis, Bianca Gonzalez-Intal, Iza Calzado, Pia Wurtzbach, Catriona Gray, Heart Evangelista, Kelsey Merritt, Cacai Cortez, Divine Lee-Go, Samantha Bernardo, and Marc Nelson are among the few who have chosen action over silence.
But it's not only their courage to speak up that deserves credit; the way they've handled critics, trolls, and haters calls for applause as it prove that they (and their LGBTQIA+ peers) are out for peace, not war.
Even when engaging with people who are anything but kind and open-minded, they respond with calmness and an offer to speak further to reach clarity on both ends. It's been the perfect way to show that the SOGIE Equality Bill is not a piece of legislation out to dethrone hetero members of society, but rather, one that seeks to level out the playing field by helping others rise up, and not by pulling people down.
We've rounded up a list of celebs who have done exactly this and included excerpts of their posts to inspire others to follow in their footsteps. Scroll through the gallery below to see who some of the LGBTQIA+'s biggest allies are today in the local entertainment industry.
(Note: Celebrities who have expressed support for the SOGIE Equality Bill and related issues in 2018 or earlier were excluded from this compilation).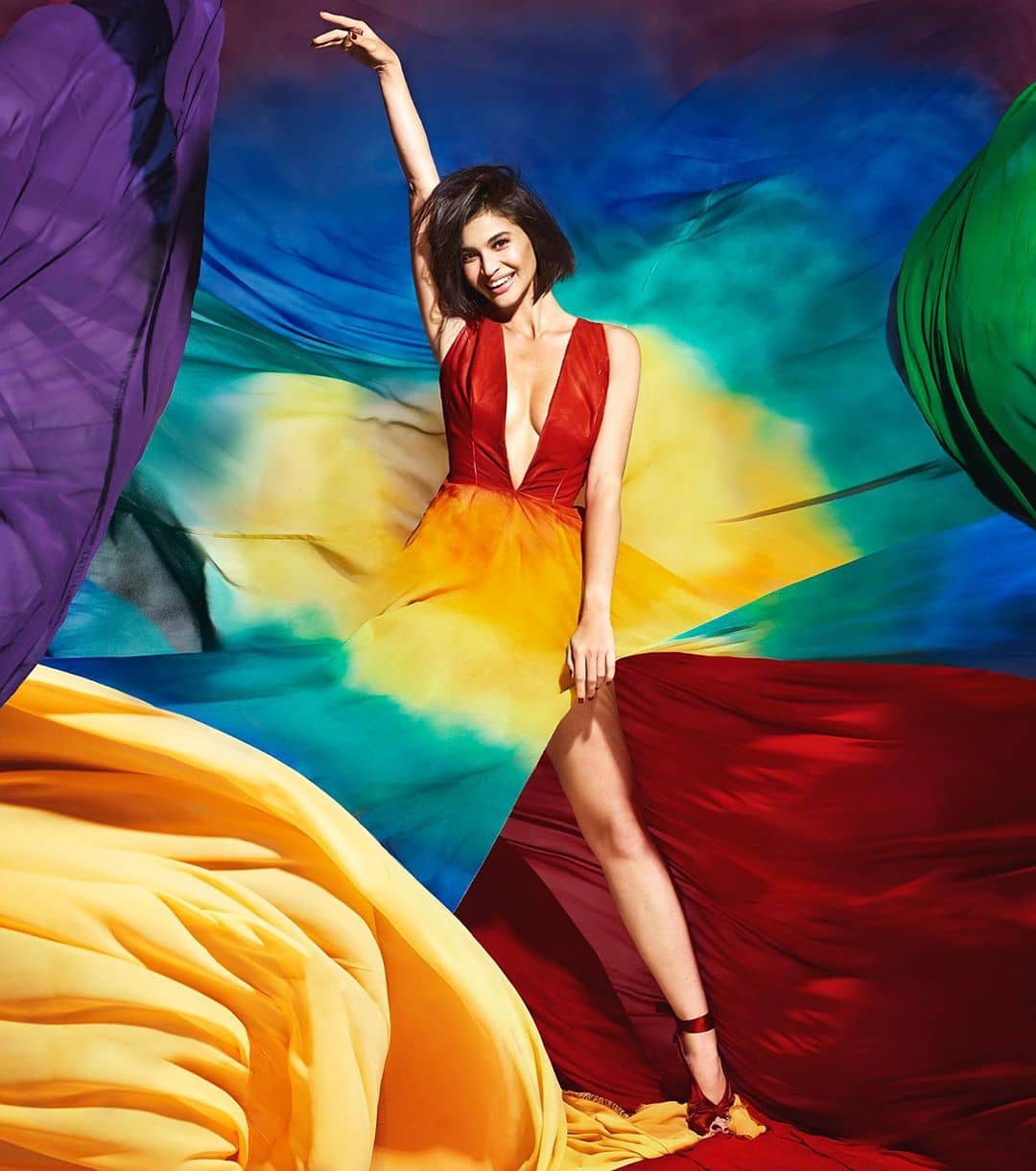 celebrities support SOGIE
celebrities support SOGIE
Photos and quotes from @annecurtissmith @missizacalzado @iamsuperbianca @iamhearte @marcnelson @catriona_gray @justloveabscbn @caicortez @samanthabernardo_ @piawurtzbach @kelseymerritt (IG and Twitter)