EXCLUSIVE: These Celebs & Personalities Love "It's Okay To Not Be Okay"
Fans of "It's Okay to Not be Okay" will have a deeper appreciation for the series after reading this. And those who haven't seen it yet (warning: spoilers ahead!) will be convinced to binge-watch it right away!
The recently-concluded K-Drama It's Okay to Not be Okay (IOTNBO) is undoubtedly one of the best series this 2020. We're also not exaggerating when we say that many years from now, it'll surely still be remembered for how masterfully and beautifully done it was—from the plot, the cast and their acting (Kim Soo-hyun proves why he's the highest-paid Korean actor), the storytelling and the fairy tales, the pacing, the script (so much quotable quotes!), the cinematography, the special effects, the filming locations, OST, and of course, the relevance of female lead character Ko Mun-yeong's fabulous outfits vis a vis the narrative. We enjoyed the 16-episode series so much we're willing to overlook some loopholes, like who Mun-yeong's mom turned out to be.
It's no surprise to later find it alongside K-Dramas that are considered classics—take, for instance, Autumn in My Heart, Winter Sonata, Stairway to Heaven, Boys Over Flowers, and more recent ones like My Love from the Star and The Heirs, among many others. And when we say "classic," we mean it's timeless and can appeal to viewers from different generations.
It's Okay to Not be Okay definitely has those elements; its main story that revolves around mental health issues, trauma, as well as emotional and psychological wounds is perennially seen and felt in the society. In fact, now more than ever in the face of a pandemic and an unprecedented time in history that brings about so much uncertainty and therefore anxiety, people are not just more mindful of their physical health but their mental well-being too.
That's why the release of It's Okay to Not be Okay couldn't have come at a better time when its core messages must reverberate within the confines of people's homes while under quarantine. We've learned about the "Butterfly Hug" method, a relaxation, self-soothing technique. We've been taught to face our trauma head-on instead of running away from it, in order to overcome it. We're reminded to take a break when we're tired, and to cry our hearts out when we're sad. We're told that self-care is not synonymous to selfishness. We're made to understand that there's nothing embarrassing about being sad. We're informed about mental health issues.
And, ultimately, we're made to realize that "it's okay to not be okay." We're only humans, after all, and sadness is just one of the many types of human emotions. We're bound to deal with anxiety, fear, and anger; but once this emotional wheel has turned, we're also meant to experience happiness, satisfaction, and triumph (as Moon Sang-tae tells Ko Mun-yeong, "Over my dead body. I'll win this fight.").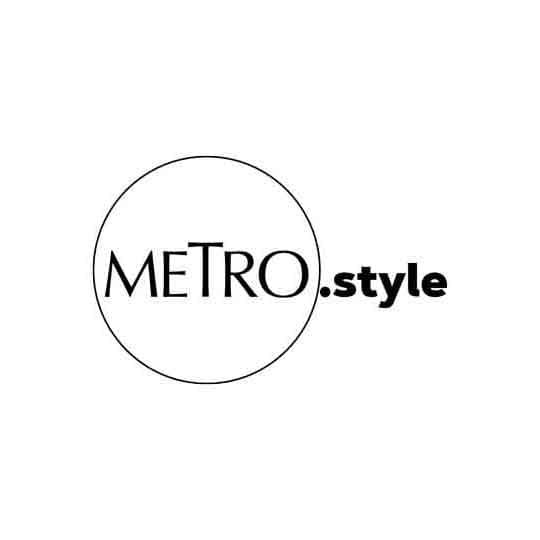 Kim Soo-hyun as Moon Gang-tae, Seo Ye-ji as Ko Mun-yeong, and Oh Jung-se as Moon Sang-tae | Photo courtesy of Netflix
We're not the only ones who loved IOTNBO! Many celebrities and personalities also have nothing but great words for the series, its stars, and the team behind it.
Check out who they are and what they have to say about this K-Drama in the gallery below: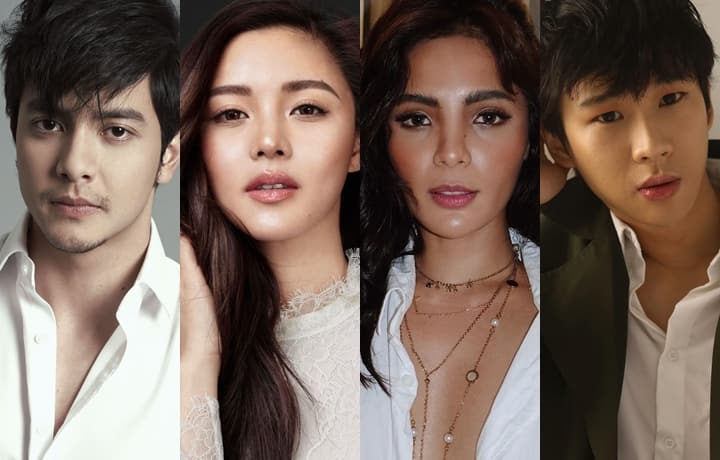 Local Celebs & Personalities Hooked On IOTNBO
Local Celebs & Personalities Hooked On IOTNBO
But wait, there's more! Our interviewees further shared what they loved about the finale of It's Okay to Not be Okay.
Richard Juan: "First of all, what do I do now on my Saturday and Sunday nights? I forgot what I used to do eight weekends ago! It's Okay to Not be Okay is all about growth and the finale emphasizes it at the end. From the three leads, to Sang-in, to Jae-soo, to even Director Oh, the fact that you see how beautifully ALL THE CHARACTERS have grown at the end of the show is just brilliant storytelling! The character development is just unbelievable especially with Sang-tae. Unlike many shows where they rarely end with the person with an autism spectrum disorder 'growing up,' this was different. The scene in the ending where he was talking to his mom so proudly about how he's now a published illustrator made me cry buckets! The ending gave me such a satisfying feeling to see everyone's growth. I am just so happy with the ending, and I wouldn't want any other ending to it."
Janice de Belen: "The way they closed the show was nice. It was so packed without sacrificing anything. I know medyo bitin the mother's backstory, but it would have turned into a crime drama which the show isn't, so the closure was enough for me. I was crying, laughing, kinikilig, then crying and laughing again."
Kelly Misa: "I loved that we were able to see each character come into their own. They became better people, and they were able to overcome their past traumas and fears. I came to love each character, with all their flaws, and I love that each one was able to surprise me as they slowly but surely changed for the better."
Patricia Prieto: "They gave the three main characters (as well as the other supporting characters) a great ending. That finale made me cry so much happy tears! It was an emotional rollercoaster of a show and it ended the best way possible. The finale was perfect!"
Ycoy Sitchon: "The eerie, almost macabre storytelling, morphed into an invigorating experience. The feel-good finale sustained the excitement it has brought to the table from the beginning. The heartwarming tonality and message of the trio finally 'finding their faces' and genuine happiness is a satisfying ending. In a nutshell, the highly compelling conclusion illuminated essential truths of the pursuit of joy and beauty of life."
If you haven't seen It's Okay to Not be Okay yet, then all these reasons we've gathered are surely enough to convince you to download or stream the series on Netflix now! We promise, you won't regret watching it!
Lead photos from Metro.Style archive (Alden's photo by Dookie Ducay), @chinitaprincess, @lovipoe, and @richardjuan