7 Things About Chicha Amatayakul, The "Girl From Nowhere" Star Who Returns In The Series' Season 2!
Ready to see Chicha Amatayakul's Nanno cook up a second serving of horrors?
She's officially back for another semester of ghoulish justice, burning death stares, and bloody high school mayhem!
Thai actress Chicha Amatayakul, star of Netflix Top 10 chart topper Girl From Nowhere, is returning to the small screen in May for a second season of the imported series. Chicha Amatayakul plays the Thai show's lead character Nanno—a.k.a. the mysterious transfer you do not want to get on the bad side of, a.k.a. the secretly murderous new girl, a.k.a. the killer campus cutie unafraid to make you bleed. And with her deceivingly innocent looks that hide a devilish core, she's won over audiences with a taste for all things weird and unsettling.
Girl From Nowhere came out in 2018 to a Thai audience and eventually made its way to Asian viewers a few months later. Though it only skyrocketed to popularity among Filipino horror lovers last year, Girl From Nowhere and Chicha Amatayakul now enjoy the attention of a dedicated fanbase in the country.
If you've never seen the show, now is the perfect time to binge-watch! (And really, it's one of the most binge-able shows out there). Girl From Nowhere is an anthology series, so you can enjoy all the episodes independently of each other.
The show's basic premise is this: Nanno, an average high school student on the surface, makes her way to different high schools across Thailand. (Literally, no one is ever able to figure out where she comes from, hence the show title). She makes friends, joins after-school programs, and gets to know campuses' social hierarchies and teenage political games—all normal stuff—until she feels the need to undo any injustices and wrongs committed by classmates.
She proves to be smarter and way more devious than she lets on; she lures perpetrators into her traps, and in so doing, they not only get what they deserve (according to her own twisted standards), but almost always end up mutilated, tortured, or, well, dead.
It can sound rather dark, but really, it's a whole mix of campy, gory, and occasionally funny, so it's definitely a palpable blend of scary overall that will appeal to many kinds of viewers.
Aside from the show's entertainment value, we're also glad to have been introduced to Chicha Amatayakul who made the show what it is. The rising actress turned Netflix star is now gaining more traction post-Girl From Nowhere, and it doesn't surprise us.
Now that she's a few weeks away from coming back as our fave killer queen Nanno, we're sharing must-know things about this Thai actress.
Check out the gallery below: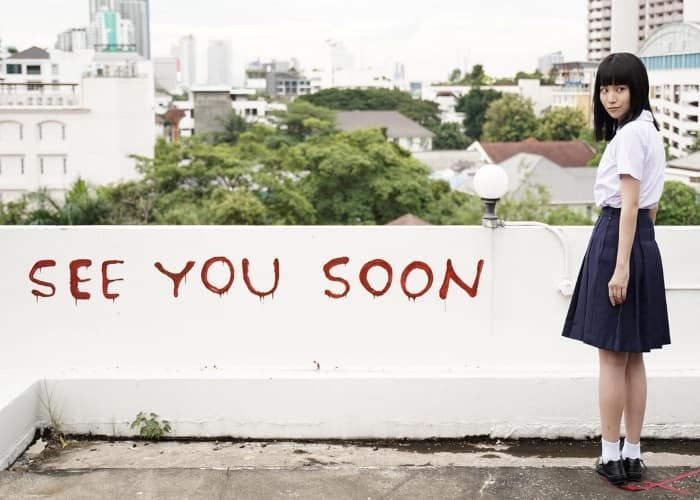 About Thai Actress Chicha Amatayakul
SWIPE LEFT OR RIGHT
TO NAVIGATE BETWEEN PAGES
Late start
Photo Credit: @kittychicha
Priorities
Photo Credit: @kittychicha
Double, triple, quadruple threat
Photo Credit: @kittychicha
But why acting?
Photo Credit: @kittychicha
Netflix star
Photo Credit: @kittychicha
Overall cool girl
Photo Credit: @kittychicha
Hello, Kitty!
Photo Credit: @kittychicha
Girl From Nowhere premieres globally on May 7 on Netflix.
Lead photos from @kittychicha @netflixth