Look! Christian Bautista Surprised Wife Kat On Their First Wedding Anniversary
Christian had heir naked donut wedding cake recreated for the romantic dinner he organized in their condo
It was a little over a year ago when Christian Bautista and Kat Ramnani first said the words "I do," with their relatives and closest friends witnessing their union in November 17, 2018 at Tirtha Uluwatu in Bali, Indonesia. For anyone who was there to celebrate with the couple, it was more than evident that Christian and Kat had found something special in one another, and that the bond they had formed had blossomed into a deep and true love.
Their wedding in Bali was followed with two more parties for their loved ones who couldn't be with them the first time: one was held in December 2, 2018 at Manila Hotel's Champagne Room and the other one was in December 8, 2018 at Sonya's Garden in Tagaytay.
I remember the first time I met Christian. It was at the "Lion King" at Solaire Theater. Our introduction went something like this:
"Hi I'm Christian. Nice to meet you."
"Hi, I'm Christian too."
My first impression was that he was kind, humble, and down-to-earth.
Meanwhile, I first met Kat at a Francis Libiran bridal event where I heard Christian sing for the first time (he probably snagged Kat by serenading her with a love ballad). Kat was friendly, always smiling, and exceptionally intellectual. They seemed like the perfect fit.
Fast forward to a year later, and I found myself on a flight to Bali together with a suitcase full of kitchen supplies and ingredients, to create Kat's dream wedding cake: a cake covered in her favorite food: donuts.
Check out the gallery below to relive the scenes from Christian & Kat's wedding in Bali: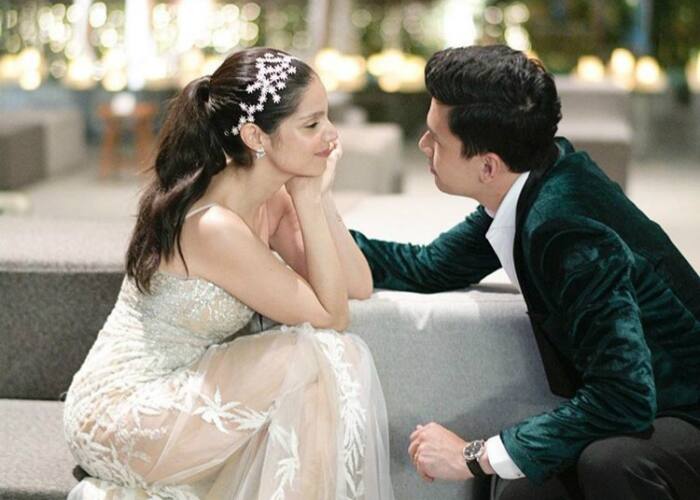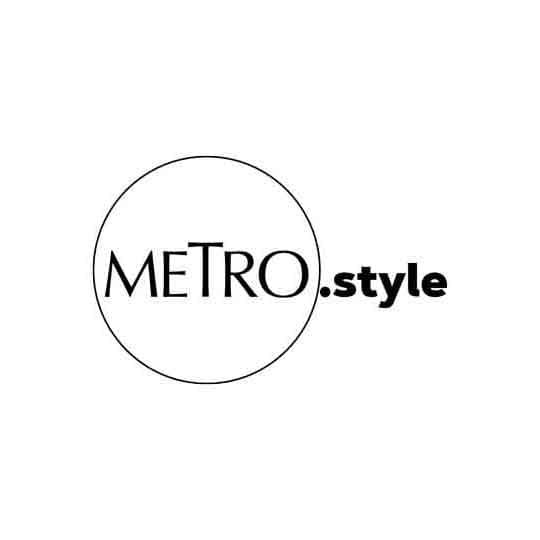 Naked Patisserie recreated Christian and Kat Bautista's naked donut cake for their first wedding anniversary. From left: the 3-tier cake for Christian's surprise anniversary dinner for Kat, the sketch of their wedding cake, and the actual wedding cake the couple had in Bali.
Christian and Kat's wedding cake went viral online and became one of my favorite cakes that Naked Patisserie has ever created. It was a 4-tier Naked cake with cinnamon, nutmeg and all-spice with a donut glaze drizzle, embellished with cinnamon sugar donuts, blueberries, rosemary and twigs. Guests formed an aisle outside after the indoor reception and held sparklers as the couple made their way down the stairs and toward the cake. Kat ate the donuts first, no surprise there.
This wedding was significant to me for many reasons—I was grateful to share in celebrating the love I saw between Christian and Kat, I had never flown 2,631km to design a cake, and the guests happily devoured the cake and gave raving reviews. It was a memorable experience all around.
Christian and I began planning a couple months prior to their first anniversary to surprise Kat by getting Amante Fleurs to decorate their condo and to recreate their wedding cake, with the same flavor and same design (just 3 tiers this time, we didn't want to hit the light fixtures!). NicePrint Photography was also in on the plan as we wanted to capture Kat's reaction.
Christian was in Jakarta for a concert and the couple had several events to attend to on the week of their anniversary, so the Friday after their anniversary, we started setting up at 12nn for Kat's 6p.m. arrival. Over 50 candles illuminated the apartment along with bountiful arrangements of hydrangeas, roses, and foliage. Christian spoke to the security guard to notify him when Kat arrives, so even he was in on the surprise!
Kat's reaction was priceless and she tearfully ate a couple bites of donuts (as expected). She embraced Christian and told him he was the best husband ever (he probably is, no one is disputing that), and was thrilled to see her wedding cake up-close and in her dining room for their first wedding anniversary. Naked Patisserie also set up an Indian-themed dinner with The Naked Foodie wine, to commemorate the Indian-themed welcome party that Christian and Kat hosted the night before their wedding in Bali.
Now, Christian has to find a way to top this year's surprise for their next anniversaries!
Screenshots from NicePrint | Wedding photos by Pat Dy