CLOY Actor Lee Shin-Young's K-Drama Will Be Released Soon—Get To Know The New Leading Man Here!
One of Captain Ri Jeong-Hyeok's comrades is starring in a K-Drama after the success of "Crash Landing on You." Read about this charming up-and-coming actor here!
There are many reasons behind the phenomenal success of K-Drama Crash Landing on You, and one of those is the brilliant supporting cast that featured characters who stood out in their own ways.
Aside from the handsome male lead Hyun Bin (Captain Ri Jeong-hyeok) and the dashing second male lead Kim Jung-hyun (Gu Seung-joon), the boy-next-door and model-like looks of Lee Shin-young (Park Kwang-beom) also appealed to the viewers.
(Spoilers ahead!)
There were several scenes in CLOY where his strong onscreen presence was felt.
That time Park Kwang-beom disarmed a land mine Capt. Ri accidentally stepped on. That time Yoon Se-ri (Son Ye-jin) "awarded" him as the most handsome person in the room. That time he gave Se-ri a ride to the airport, but they were chased by bad guys and Capt. Ri ended up getting shot.
That time in Seoul, when he was given free food at the sauna because he's handsome. That time he thought he had blown his cover because he received a lot of business cards from random people he saw on the streets, unaware that these are from talent scouts who, of course, found him good-looking. That time he went shopping with the rest of the comrades who found the ripped jeans style ridiculous ("Style, my foot! Your knees will get cold," Pyo Chi-su said), only to end up changing their minds about it the moment Kwang-beom stepped out of the fitting room rocking the same jeans.
Clearly because of the impact he had made through CLOY, Lee Shin-young was given a break to star in a K-Drama called How to Buy a Friend (or Friend Contract) under KBS. It is based on a webtoon of the same name. His co-stars are Kim So-hye and Shin Seung-ho. They had their first script reading last January with director Yoo Young-eun.
Although the series will only have four episodes, it's a pretty good project for the budding career of Shin-young. It's set to be released on April 6, with the last episode airing on April 14.
Get to know Lee Shin-young in the gallery below: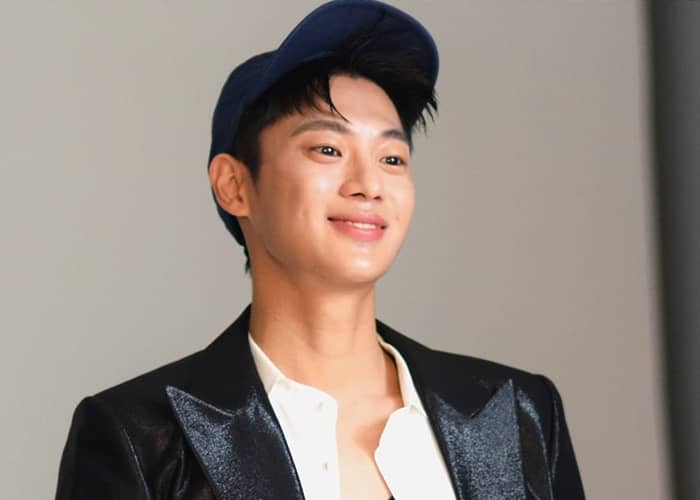 Cutie Alert: Lee Shin-Young
Cutie Alert: Lee Shin-Young
Photos from @forest_entertainment @tvndrama.official @leesin_y