Here's What 50+ Of Sarah Geronimo And Matteo Guidicelli's Friends Said About Their Engagement!
Everyone's wishing the happy couple nothing but a lifetime of love, happiness, and sweetness
Ecstatic—it's what Sarah Geromino and Matteo Guidicelli's friends, family, and fans all feel about their engagement that had been made Instagram-official.
The couple went public about
their road to "I dos"
on the evening of November 7 via Instagram, with the groom-to-be posting a photo of him and his now
fiancée
wearing a beautiful engagement ring.
Just minutes later, waves of comments poured in from recognizable names in the industry, all expressing their congratulations for the charming couple.
Check out what they had to say about the happy news: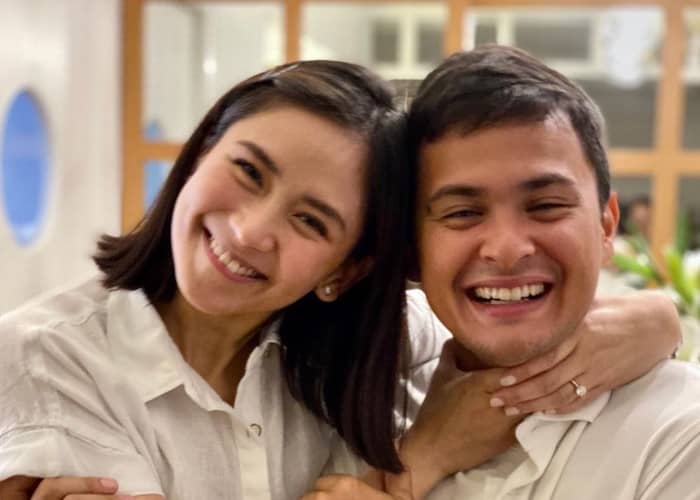 SWIPE LEFT OR RIGHT
TO NAVIGATE BETWEEN PAGES
Despite the surprise, it's speculated that Sarah and Matteo have been engaged for much longer and simply chose to let the public know about the milestone at a later date. Considering how they've kept their relationship relatively private since it began in 2016, it could very well be true. Sarah and Matteo were introduced by their mutual friend Billy Crawford who set up a meeting for them.
Regardless of how long the couple has been waiting to become Mr. and Mrs., we're joining in on the congratulations and wishing them only the best!
Next up, the Guidicelli-Geronimo nuptials!
Photos from @jaya @solenn @annecurtissmith @cathygonzaga @dandanmatsungaga @senorita_jessy @pauleenlunasotto @darla @kean @missizacalzado @praybeytbenjamin @andieigengirl @billycrawford @erwan @itskcconcepcion @maymay @bela @margaritafores @eriksantos @ogiealcasid @iamsuperbianca @markednicdao @nikkigil @eruption23 @nicobolzico @ryan_agoncillo @loveangelinequinto @mrsnerimiranda @kaye_abad @itspokwang27 @beaalonzo @maricareyespoon @acbonifacio @moirarachelle @darrenespanto @karlaestrada1121 @marlonstockinger @dimplesromana @garyvalenciano @martinniviera @kyleecharri @janinegutierrez @drewarellano @mariajolina_ig @vina_morales @therealaramina @gabvalenciano @direkjoey @iamsofiaandres @lizzzuy @matteog @edward_barber @therealangellocsin @rayvercruz