Here's A Peek Into The "Crash Landing On You" Wrap Party!
The K-Drama hit's stars celebrated with good company, cute selfies, and lots of smiles all around!
The separation anxiety is real.
Crash Landing on You has come to a satisfying close and we're a little less excited about our weekends now, but that doesn't mean fangirling and fanboying have stopped, too!
The biggest fans of the K-Drama—which isn't just any other K-Drama, but one that now holds the record of attracting the highest viewership in tvN's history—have now preoccupied themselves with scouring the Internet for fan material, from fan art and behind-the-scenes videos, to rare YouTube interviews, candid photos, magazine spreads, and beyond.
Our latest fixation, however, is a little special something that rolled out just a few days ago: the CLOY wrap party!
Hyun Bin, Son Ye-jin, Kim Jung-hyun, Seo Ji-hye, and the rest of the CLOY gang (kids included!) all hung out one last time during the show's finale on February 16.
They arrived at what looked to be a classic Korean barbecue restaurant (reportedly located in Seoul's swanky Yeouido district) which they closed off for the special occasion.

The cast members arrived in style complete with limousines and chauffeurs, stylish winter clothes, and of course, a chorus of screaming, screeching fans ready to greet them as they stepped onto the pavement and walked towards the red carpet rolled out for them in front of the party venue.
They whole thing was quite simple: just a gathering of the CLOY co-stars and crew, good friends, great food, and a couple of appreciation speeches followed by lots and lots of photos. After all, we don't know if and when this band of merry actors with incomparable chemistry will ever get together as CLOY cast mates ever again, so we're soaking up every second of this special moment.
Through the eyes of Kim Tae-yeon and Oh Han-kyul, the child actors who play cutie Jeong U-pil, and the young Soon Ye-ri, we see the CLOY personalities who attended the wrap party and all the smiles and laughs shared on the day of!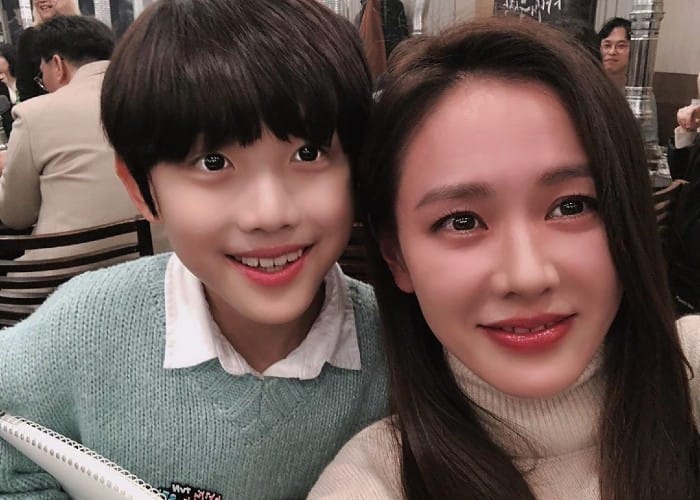 CLOY's cast after party
CLOY's cast after party
Photos from @hankyul_oh0601 @taeyon.mom