Dani Barretto's Maternity Shoot And Gender Reveal Have Her Looking Like A Stylish Mommy-To-Be!
Dani Barretto and Xavi Panlilio celebrate parenthood for the first time in a chic series of photos and exciting gender reveal
Sometimes, there can be beauty in uncertainty.
The feeling has never been more true for Dani Barretto, a first-time mom in the making, who waltzed into her third trimester this month and revealed a big secret about her little one that made the journey all the more magical.
At 32 weeks and counting, Dani has definitely prepared for her baby's arrival, beginning by staging an edgy maternity shoot and starring in an adorable gender reveal video alongside her husband, Xavi Panlilio.
Cradling her tummy with perfectly manicured hands, the 26-year-old smiled in photos that had her dress in a sleek, sexy wardrobe of black pieces. Going against the grain of most maternity shoots that take on a more feminine aesthetic, Dani looked every inch a stylish momma who isn't afraid to make her own rules.
Her smile, though, was a story of its own.
Even with the plethora of new—and often confusing!—experiences that are inevitable in pregnancy, Dani managed to show off that unmistakable maternal glow that radiates from the inside out. Dani's choice of hair and makeup likewise let her natural beauty take center stage by highlighting her porcelain skin and lush locks.
As the climax of her maternity shoot, Dani and Xavi filmed a sweet gender reveal video that also gave their followers a glimpse into how they felt about the last days of their lives before parenthood settles in.
"For sure, there'll be moments where we'll be frustrated," Dani said, when asked about how she envisions her near future as a mom.
"That's totally going to happen. I mean, that's normal," she continued.
Xavi, on the other hand, was a little more unsure of his child rearing abilities but said he was willing to work on them.
"For me, I'm very nervous because I don't have children in our family. So I have to learn everything from scratch. I don't know how to pick up a baby. I have to learn. I'm very open-minded to all these things," he shared.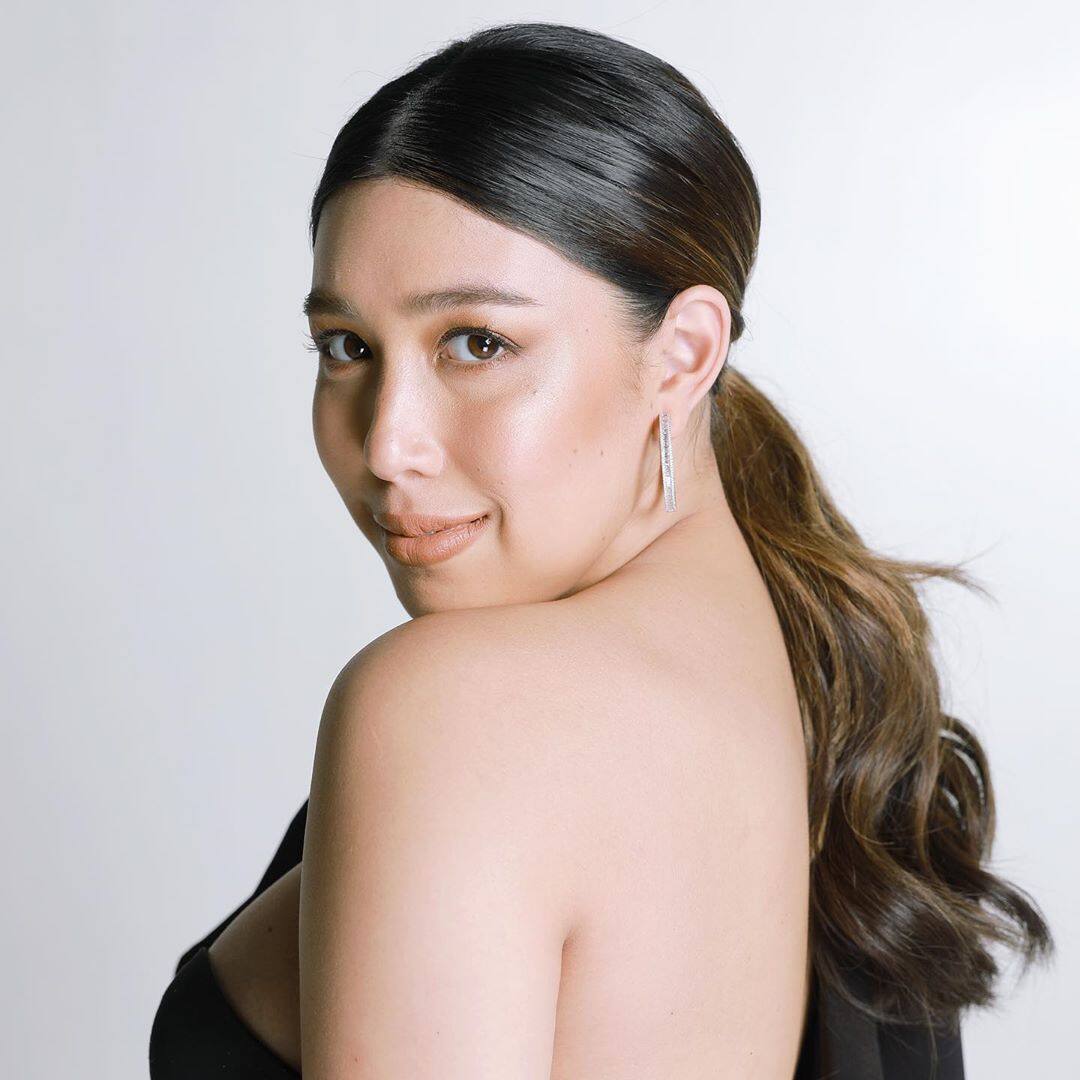 Culminating their quick interview was a slow-motion shot of them standing next to a giant black balloon that would reveal their baby's gender, Dani and Xavi were clearly happy to experiencing this special time in their lives together.
And in a final moment of anticipation, the newlyweds popped the balloon that contained smaller pink balloons inside, finally revealing that they were expecting a daughter.
And in case you were wondering, they do already have a name for their little girl but coyly mentioned that they'll have to wait for another video for her name reveal.
"Yes, we do have a name, but that we're going to share when she comes out," teased Dani.

Right now, we're happy seeing that Dani has had a lovely first experience of motherhood, so far! She and Xavi were married in April 2019, and announced that they were pregnant in June.
Watch the full gender reveal video below!
Photos from @danibarretto @xavipanlilio