Daryl Ong and Dea Formilleza's KDrama-Inspired Pre-Wedding Film
Their fitting hashtag for it? #CrashLandingOngYou
Singers Daryl Ong and Dea Formilleza are about to start their journey as a married couple. As is the tradition these days for engaged couples, photo and video shoots are done to document their last days of singlehood.
And these artists didn't let the opportunity to immortalize their pre-wedding moments pass. Daryl Ong and Dea Formilleza starred in a dreamy pre-nup shoot that had them exploring the woods in three different sets of outfits: sexy-edgy, clean and chic, and Korean drama-inspired.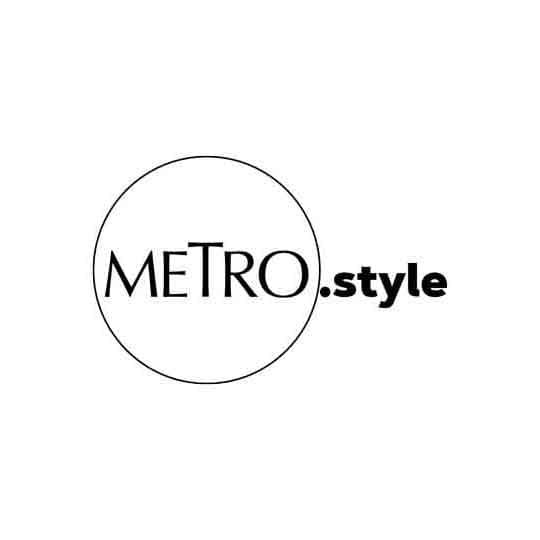 Dea Formilleza and Daryl Ong in their K-drama "Crash Landing on You"-inspired pre-nup shoot | Photo by @niceprintphoto
The two were inspired by the now-iconic poster of K-drama Crash Landing on You, featuring characters Captain Ri Jeong-hyeok (played by Hyun Bin) and Yoon Se-ri (played by Son Ye-jin); interestingly, the lead stars of the said Korean series are scheduled to get married this March.
To make this fun and fabulous outdoor shoot happen, Daryl Ong and Dea Formilleza worked with suppliers who are favorites in the local wedding industry: wedding planning team La Belle Féte, photo and video team NicePrint Photo headed by Charisse Tinio, fashion stylist Jeff Galang, makeup artist Mariah Santos, and hair stylist Arvin Santos.
To make things even more special, NicePrint Photo created their first K-drama-themed film starring Daryl and Dea一yes, complete with Korean dubbing and subtitles as well as music woven with Korean lyrics!
In the 3-minute mini film, Dea had a voice-over, delivering a message for Daryl: "I was okay on my own. Drifting day by day. Filling my world with empty music and lyrics with no soul. I thought being okay was enough. Because I was okay 'til you crash-landed my way. You taught me that 'okay' can be 'better.' And 'better' can be the 'best.' You became my best. Even when we're apart, you still find ways to make me feel whole. You're the best refrain of my life. You sang my soul back together. How can I settle with okay when I can have the best forever? To my best friend and fiancé, I just want to thank you for crash-landing my way."
La Belle Féte also sums up what a perfect fit this pre-wedding shoot is for this musically inclined duo: "@imdarylong and @deaformilleza build their dreams together. With every note, every symphony, and melody, they both sing together; they weave a love story that transcends time. This dreamy set of their engagement shoot uses silky treatment and an ethereal vibe. Its fibers extend to the sumptuously cinematic feel or the curated ensembles by @styledbyjeffgalang. With just the look in their eyes, it is definitely love - love that makes their world go round."
Check out Daryl Ong and Dea Formilleza's pre-nup photos by NicePrint Photo below: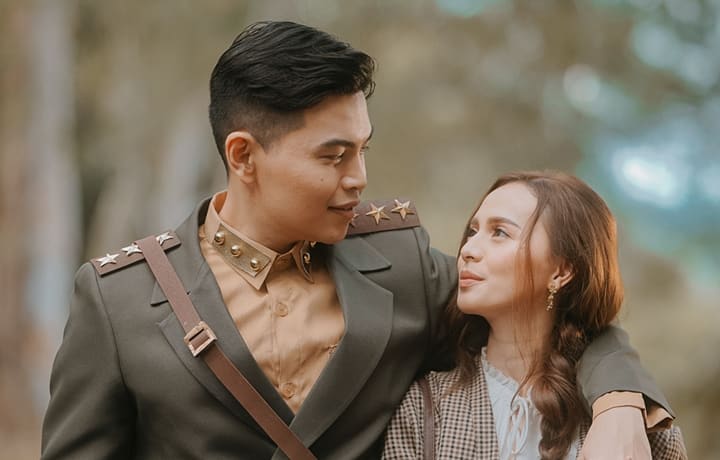 Photo Gallery
Photo Gallery
The couple announced their engagement on social media on July 31, 2021. On Instagram, Daryl shared, "5 yrs. in the making, kung kasama pagiging mag kaibigan almost 10 yrs. Di ko na i-k-kwento or ipapaliwanag pa ng pagkahaba haba kung bakit ko siya niyaya magpakasal, ang alam ko lang, papakasalan ko ang aking pinaka matalik na kaibigan. At sobra akong pinagpala na kami ang nagka-tuluyan at magiging magkasama hanggang sa huli."
Photos courtesy of NicePrint Photo