6 Things To Know About Chloé Zhao, The Dark Horse At This Year's Oscars
The once stranger to Hollywood came out of nowhere to bag the Oscars for Best Picture and Best Director for her film "Nomadland"
Remember the name Chloé Zhao. The woman it belongs to made history at the 93rd Academy Awards and if her Oscars performance is any indicator of her career's trajectory, it's a name we're going to be seeing and hearing a whole lot more.
In case you missed it, Chloé Zhao, a Chinese-born director who just received a warm Hollywood welcome, bagged two of the top awards of the evening for her third feature film
Nomadland.
She was awarded the Oscars for Best Picture and Best Director, making history for being a woman
and
one of Asian descent at that to win both.
In its 93 editions, the Oscars has only ever seen one woman win the Best Director award: Kathryn Bigelow for 2010's Zero Dark Thirty. It took 11 years for another female storyteller to be recognized in the same way. Chloé Zhao is the first Asian woman to receive these awards.
Just as last Oscar season's big winner Parasite brought attention to Korean filmmakers and onscreen talents, Chloé Zhao should be doing the same for China. Unfortunately, her Oscars wins aren't celebrated back home. In fact, China has reportedly gone as far as censoring her acceptance speech, news articles written about her film, and any online discussions among Chinese netizens mentioning her or her work.
She aims to be a storyteller who shares tales of universal experiences, emotions, and dreams, something she so clearly achieved in Nomadland. If you've seen her film or have yet to see it, we're sure you're bound to want to know more about Chloé Zhao.
Know more about her in the gallery below: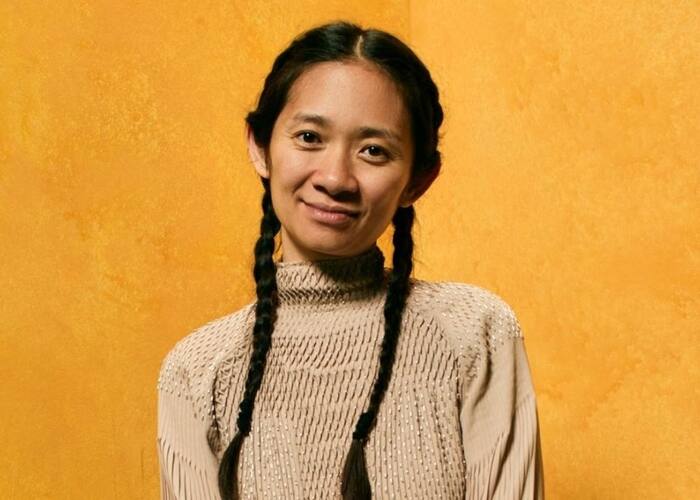 About Chloé Zhao
About Chloé Zhao
Watch her full acceptance speech in the video below:
Lead photos from @theacademy @variety