We Revisited 5 Things Director Oh Choong-Hwan Said About "Start-Up" And Its Actors/Characters
With two episodes left, we take a look back on some quotes from director Oh Choong-hwan during the series' virtual press conference
Last October, a few days before the premiere of K-drama Start-Up, Metro.Style was invited to watch its virtual press conference that was attended by director Oh Choong-hwan and cast members Bae Suzy (Seo Dal-mi), Nam Joo-hyuk (Nam Do-san), Kim Seon-ho (Han Ji-pyeong), and Kang Han-na (Won In-jae).
The director revealed that the idea for the series had been simmering about a couple of years ago, with the main plot zooming in on business. But to make things more exciting and relevant to viewers looking for inspiring and aspiring content, the lead stars are all young and are doing their best to succeed in life through start-up companies.
The setting of the story is the Sandbox, symbolic of the sandbox at the playground, which is meant to protect aspiring businesspeople from getting hurt at the initial stages of establishing their start-up companies. The idea of sandbox lends a youthful, high-spirited approach to putting up and running businesses, encouraging one to just get into the swing of things.
Check out the gallery below to see what director Oh Choong-hwan had to say about "Start-Up" and its actors and characters during the series' virtual press conference:
Warning: Spoilers ahead!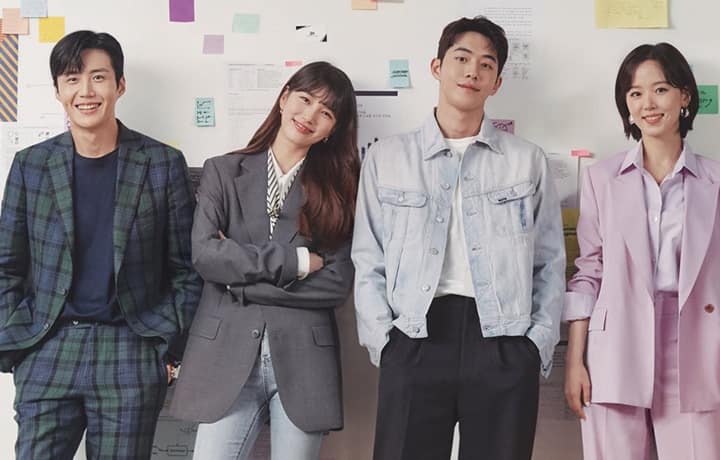 Director Oh Choong-Hwan On "Start-Up"
Director Oh Choong-Hwan On "Start-Up"
Start-Up is available on Netflix, with the last two episodes airing this Saturday and Sunday!
Photos from tvN