In Photos: Erich Gonzales On Vacation In Germany, Austria, And The Czech Republic
Check out all the places that she's visited so far, and her cute OOTDs, too!
Historic cities with centuries worth of stories, colorful cultures, and beautiful combinations of past and present urbanscapes are proving to be the perfect backdrops to Erich Gonzales' autumn holiday this October in Europe.
The actress has so far made her way around Germany, Austria, and the Czech Republic, and everything about her European escapade has been making us want to cop her itinerary for our next long-haul vacay.
Where To Go For The Holidays? Take Cues From The Most Glamorous Celebrity Vacations Of 2019
Where To Go For The Holidays? Take Cues From The Most Glamorous Celebrity Vacations Of 2019
Erich also landed in Norway where she attended her BFF Vanessa Grindrud's wedding on the 19th, then made the most out of the trip by making sure to see the Nordic country's neighboring must-see cities.
Here are some of the prettiest places she's visited—and her OOTDs, too!
1, Stephansplatz, Vienna, Austria
The Austrian capital boasts of Stephansplatz, its iconic city square that houses bustling cafes, shops, and Vienna's cathedral, which also happens to be one of the world's tallest. Visit this place to get a taste of authentic Viennese living.
2. Landtmann's Jausen Station, Vienna, Austria
What's so remarkable about a teeny tiny station (in this case a cafe), you might ask? Well, more than experience the Landtmann's Jausen Station in isolation, one must appreciate it alongside its surroundings. It's neatly tucked (and almost purposely concealed) in the gardens of the impressively preserved Schönbrunn Palace which makes it a favorite among those who desire quiet time while they sip their chosen beverages and simply watch the world go by without a worry.
READ: Here's Your Full Italy Itinerary Ala My Italy With Margarita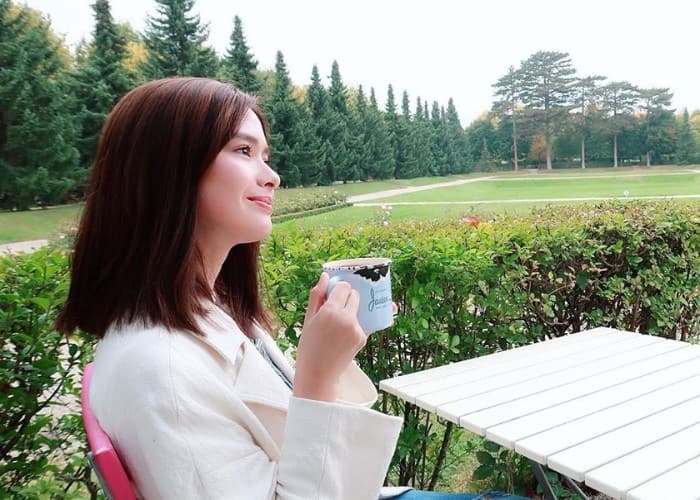 erich gonzales travels around europe
erich gonzales travels around europe
3. Charles Bridge, Prague, Czech Republic
Not many cities in the world can boast of having a structure that visitors can admire up close (and still safely utilize) and was constructed in the 14th century. One of Prague's most recognizable landmarks, the Charles Bridge, is exactly this, and because it traverses the scenic Vltava River, it's made extra photogenic during sundown.
4. Prague Castle, Prague, Czech Republic
History buffs will love this. This castle has been around for a whopping 12 centuries, and over time, it's housed anyone and everyone from conquering Roman emperors, modern-day presidents, and monarchs of old. Erich shows us one of the many ways to enjoy your time here—by sitting atop high vantage point and admiring the view that's as far and wide as the eye can see.
READ: 5 Picture Perfect Fall Destinations
5. Englischer Garten, Munich, Germany
To enjoy your time in a foreign land, it isn't necessary to be up and about all day from breakfast to after dinner drinks, packing your day with activity after activity. Take your cue from Erich who chose to explore Munich slowly but surely, spending lots of time in its idyllic places beginning with the English Garden. The public park is frequented by locals for its many picnic spots, cycling trails, swim-friendly river, and little pockets of botanical beauty.
So, will it be Austria, Germany, or the Czech Republic for your next vacation? We say, why not all three!
READ: Here's Your Complete Week-Long Camino De Santiago Itinerary In Spain
Photos from @erichgg