EXCLUSIVE: Ylona Garcia On Putting Out Good Vibes and Owning Who You Are
She chats with us about her new single "All That," conceptualizing its cover art, and spending precious time in the studio
"Hi," Ylona Garcia says, bright and beaming. "I'm Ylo!"
On a sunny Wednesday morning over Zoom, we spoke to the former Pinoy Big Brother housemate and newly-launched artist of 88rising and PARADISE RISING about life in Australia, her music-making process, and whether she has plans on returning to the Philippines. It's a quick and easy chat, and her personality and energy are palpable even through a video call.
Just this March, Ylona released a new song: "All That," which she said is a reminder to be kinder to yourself—exactly the kind of energy we need with us as we approach the first year of quarantine.
The official music video of "All That," which premiered last March 3, now has close to 2 million views on YouTube. And netizens (and us, too!) were so impressed by each and every element that made up this song—from the well thought out lyrics to the uplifting beat to the artistically produced and relevant M/V concept, and of course, to Ylona's world-class talent in singing and dancing.
Check out our conversation with her below: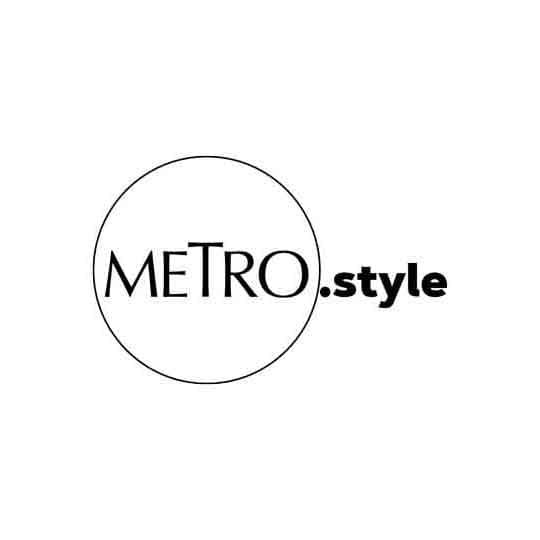 Ylona Garcia | Photo courtesy of PARADISE RISING
How is it like in Australia? What's the situation like and what's a typical day like for you there?
"Australia's been really cool. It feels like we're actually kind of back to normal, and I don't wanna jinx it. But I'm very grateful that I get to be back home where I was brought up and I get to be with my family and we get to be crazy with our rendezvous and just have a lot of fun playing games and [more]. That's pretty much what I've been doing. Besides the family life—because honestly, I feel like family life has made me lazy with going to the gym because we're always eating and I'm just like, 'I'm so full, I don't really want to go anywhere.' But moving on from that, I've been trying to workout and just get my body right, eat healthier. I've been going to the studio almost every day. Besides that, we've been doing music video shoots, we've been scheduling a lot of things that will be happening very, very soon for everyone to see."
Did you have any difficulties or challenges during the height of the lockdown?
"Oh yeah. When the whole lockdown started, I was still in the Philippines with my dad. I was experiencing a lot of breakdowns because I felt like I kind of had a flashback to staying in PBB where I didn't really get to see my family. I mean, I'm glad because my dad was with me. It's just, you know, who wouldn't want to be with their family and have them complete? So there was a lot of that and I just had to come to terms with the fact that I can't really see my friends every day, which I really haven't. I like staying home. They've been inviting me out before the pandemic happened and the lockdown and all of that. But I think it's more of the fact that it's not really a choice anymore to go out. It's the fact that you can't go out anymore. I should've [gone] out with my friends, I should have lived in the moment a lot more. I should've balanced my work life and personal life a lot better because I've just been focusing on work and I haven't been giving ample time to my family and friends. All that, a lot of things, I realized, were taken for granted. So balancing everything is a great lesson. There are a lot of good lessons that came out of the pandemic. Although it's quite an intense time, I feel rather grateful because there's a lot of things that just happened where I learned."
Talk a little bit about "All That." How did the song come about?
"It's quite funny because I didn't plan that song at all. I just went to the studio and I was just like, 'You know what, today's just gonna be a day where I'm just gonna freestyle.' I don't know what's gonna happen in the studio; I don't know what I'm gonna create, but let's just see where it takes me. I try to challenge myself by doing that, because I usually like having things planned out. If I feel an emotion—an overwhelming emotion, rather—I go into the studio and just let it out. I didn't know what I was feeling that day, so I went into the studio, and we created that song out of scratch and just—boom! It wasn't planned at all. It was just, you know, freestyling to where it took me to, and it took me to that song."
What's the concept behind the single cover?
"I wasn't able to talk to my friends that much in person so it would always be through calls. I'm not a huge fan of texting. If you ask all my friends, they would say: 'Don't text her, just call her. She won't answer back. That's not her.' So they usually call me. I was thinking while we were creating the song when we had the first verse, I was like, 'What if the cover was just me on my phone—like me on a vintage telephone?' Because I see that as part of the music video. Well, what could be the cover? Maybe it could be that. So then they were just like, 'Yeah, yeah, yeah, yeah.' So then, boom. Because at the start of the song, it goes, 'Thanks for asking. I've been doing well. Everything is fine.' So it's like talking to my friend on the phone."
Do you have more music coming?
"I think what I can say for now is that there's definitely more music coming through. Very, very soon."
How do you feel about being launched as an 88rising artist?
"It feels quite, I think, challenging for me, and I love the challenge. That's just me naturally for you. I love being around people who are always constantly putting out new things and just challenging themselves too, because it motivates me to challenge myself. So it's good. I'm very excited. I'm getting excited right now. They're really cool people."
What's a common value or philosophy that you share with the collective?
"I'd say putting out good vibes, and owning who you are. I think that those two things are definitely values of [88rising] and values that I keep to myself and always remind myself to commit to. Just owning who you are. And they really do support and help me with that. So it's been a really nice atmosphere and vibe and environment to put yourself in."
Do you have plans on returning to the Philippines?
"I do. Because I want to see my lola. I want to see my fans. I want to see everyone. I miss everyone. I miss people's faces, like people to people, not just online. Know what I mean? I miss human connection. So yeah, of course, there's 110% a chance that I'm going back to the Philippines. The question is when."
Photos courtesy of PARADISE RISING
Special thanks to Tricia Pablo