8 Appas Or Abeojis That We Loved In Recent K-Dramas
The different faces of fatherhood, as seen through these K-drama dads
It's Father's Day this June 20, so we're reminded of the loving, inspiring, and selfless fathers (appa or abeoji in Korean) we were introduced to in K-dramas last year and this year.
There's a wide array of fatherhood portrayals in these K-dramas, and that's exactly what makes them relatable. These dads may be far from perfect, but the most important thing of all is that their ultimate goal is to give the love and attention their kids deserve.
After all, as the saying goes, "There is no way to be a perfect parent, but a million ways to be a good one." These K-drama dads show the intricacies of raising children; molding them to become kind-hearted, independent, and confident individuals; and supporting them in achieving their dreams.
The addition of a dad in a K-drama narrative lends that essential element which helps make a series heartwarming, tear-jerking, and rich in life lessons.
Check out the gallery below to see who these admirable K-drama dads are: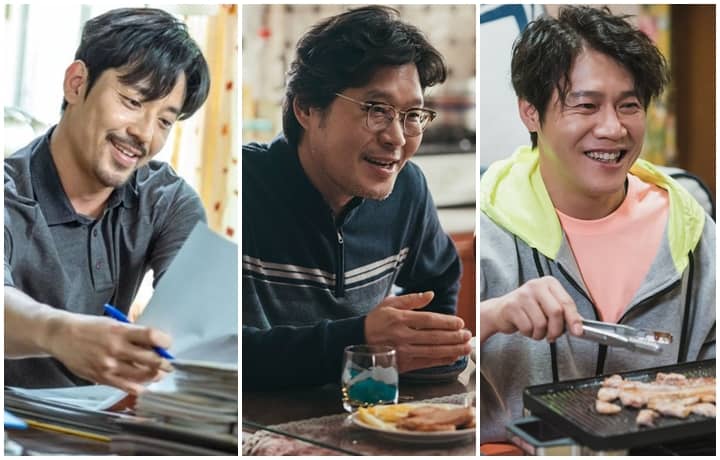 Recent K-Drama Dads
SWIPE LEFT OR RIGHT
TO NAVIGATE BETWEEN PAGES
Yoo Jae-myung's Hong Yoo-chan in "Vincenzo"
Photo Credit: tvN
Ji Jin-hee's Han Jeong-U in "Move to Heaven"
Photo Credit: Netflix
Park Ho-san's Lim Jae-pil in "True Beauty"
Photo Credit: tvN
Kim Joo-hun's Seo Chung-myung in "Start-Up"
Photo Credit: @zu_hun_kim
Jo Jung-suk's Lee Ik-jun in "Hospital Playlist"
Photo Credit: tvN
Lee Joon-gi's Do Hyun-soo in "Flower of Evil"
Photo Credit: tvN
Yoon Sang-hyun's or Lee Do-hyun's Hong Dae-young in "18 Again"
Photo Credit: JTBC
Jung Jin-young's Kim Sang-sik in "My Unfamiliar Family"
Photo Credit: tvN
Happy Father's Day!
Who is your favorite K-drama dad?
Lead photos from tvN, iQiyi, JTBC