Get To Know The Female Lead Stars Of Hit K-Drama "The Penthouse: War In Life"
The first season is about to end, but don't worry, you'll see more of the residents of Hera Palace, as this series is confirmed to have two more seasons. Here, acquaint yourselves with the actresses behind the most buzzworthy drama today
This series is not for the faint-hearted. If you're into K-dramas that are highly dramatic, intense, and over-the-top, The Penthouse: War in Life will definitely appeal to you. This high-rated series that we're currently so hooked on puts on front and center the extreme importance of quality education and social status, to attain success.
Often compared to Sky Castle (the second highest-rated drama in Korean cable history) in terms of the themes and the vibe, The Penthouse: War in Life has its ratings soaring too! The 21-episode series premiered last October 26, and is about to end tomorrow (but don't worry, it's confirmed to return for two more seasons!). Beginning with an AGB Nielsen nationwide ratings of 6.7% for its pilot episode, this K-drama evidently keeps getting better and better as it reached its personal best in viewership ratings with episode 17 recording a nationwide ratings of 24.0%. For five weeks in a row, it remains to be the most buzzworthy drama today.
Primarily set in the luxurious 100-storey apartment called Hera Palace, the series is brimming with scenes that tackle and explore themes of betrayal, scheming, violence, discrimination, bullying, mental health, divorce, single motherhood, revenge, and bloody (literally!) competition.
It has a remarkable ensemble cast that features some of the best actors and actresses in the Korean entertainment scene. The Penthouse: War in Life's cast includes Lee Ji-ah, Kim So-yeon, Eugene, Um Ki-joon, Yoon Jong-hoon, Shin Eun-kyung, Bong Tae-kyu, Yoon Joo-hee, and Park Eun-seok. The cast members were recognized for their excellence recently at the 2020 SBS Drama Awards.
In the gallery below, get to know the female lead stars of The Penthouse: War in Life: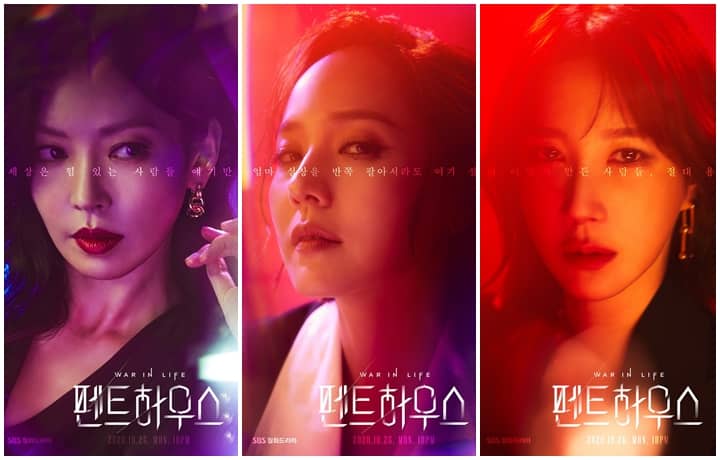 The Penthouse's Female Lead Stars
The Penthouse's Female Lead Stars
Lead photos from SBS TV | Gallery photos from @eugene810303, @e.jiah, @bhent_official, @sysysy1102, @shin.eun.kyung, SBS, and Viki