Which Filipino Celebs Are Perfect For The Lead Roles Of "Crash Landing On You?"
If the biggest K-Drama on Netflix, "Crash Landing on You," gets a Philippine adaptation, which among these couples or pairs would be perfect to portray North Korean army officer Ri Jeong-hyeok and South Korean heiress Yoon Se-ri?
Old and new K-Drama fans are petitioning for Netflix Original Series Crash Landing on You to have a season 2. While the series' ending was, overall, satisfying, some fans also expressed how bitin they felt about the finale, clearly dissecting it to extract possible angles where the next season could take off and land. If you think about it, season 2 is not far from happening; other K-Dramas⁠—like Arthdal Chronicles, Love Alarm, Signal, Stranger, and Dr. Romantic—have been confirmed to return for another season. South Korean horror TV series Kingdom's season 2 will also be released next month. Thanks to these facts, we remain hopeful.
It's been three days since the last episode dropped, and many still find it hard to move on from this epic K-Drama experience. While some opted to recover by binge-watching more K-Dramas, some refuse to step out of the CLOY bubble just yet and would rather re-watch the whole series. There were also Filipino netizens wishing to see a Tagalized version of CLOY through ABS-CBN, yearning to relive all the romantic moments between Capt. Ri Jeong-hyeok (Hyun Bin) and Yoon Se-ri (Son Ye-jin).
Filipinos are crazy about K-Dramas, so head-over-heels in love with them that a Philippine adaptation of this phenomenal show isn't far-fetched. ABS-CBN had done it several times before.
There was My Girl in 2008, starring Kim Chiu and Gerald Anderson. There was Green Rose in 2011—a remake of the 2005 South Korean drama series—with Anne Curtis and Jericho Rosales taking on the lead roles. There was Lovers in Paris in 2009, a remake of the 2004 K-Drama of the same title, with Piolo Pascual and KC Concepcion. Another one in 2009 was Only You, based on 2005 South Korean series, which paired Sam Milby and Angel Locsin. There was Pure Love in 2014, which was based on K-Drama 49 Days, with Alex Gonzaga and Yen Santos as the female leads. That same year, Two Wives, based on a 2009 K-Drama, premiered with Kaye Abad, Erich Gonzales, and Jason Abalos leading the cast.
So, yes, perhaps a few years from now, Crash Landing on You could land a spot in the Filipino TV viewers' hearts. While we agree that the magic of the RiRi couple is absolutely hard to replicate, if and when this possibility finally happens, who do you think would be perfect to play the roles of the stoic yet charming and romantic Capt. Ri and the smart, sophisticated, and witty Se-ri?
In the gallery below are celebrity couples and fresh pairings who could possibly give justice to the chemistry between our favorite star-crossed lovers whether it's because of the natural chemistry they have or their striking similarities with the characters: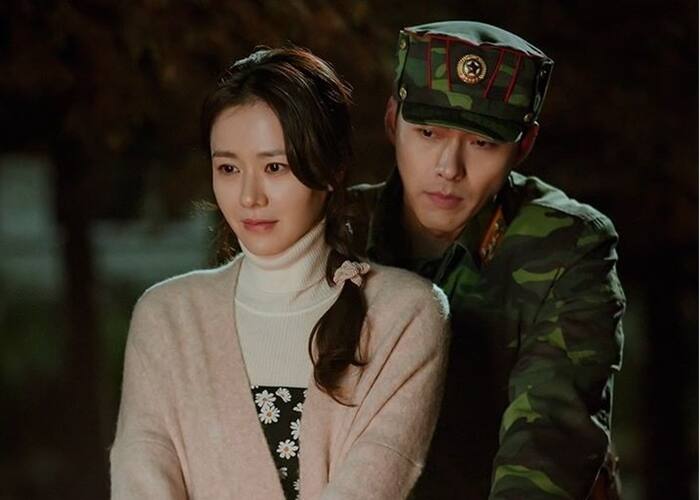 Tell us what YOU think! Who are YOUR picks? Who do you think would be perfect as Ri Jeong-hyeok and Yoon Se-ri? How about Seo Dan and Gu Seung-joon? Comment on our Facebook post about this article!