In Photos: These Filipino Celebrities Are Just As Crazy About K-Pop As You
You're not the only one obsessing over South Korean groups like BTS, EXO, and BLACKPINK
They'll stay up all night for concert tickets for hours, and wait days, even, if it's a concert plus meet and greet combo.
They'll plan their travel itineraries based on tour venues. They own merch, follow the right Instagram accounts, know all the hashtags, and are always on top of new single releases.
They'll jump at the opportunity to convert friends and family to K-Pop listeners, and be hurt on behalf on their idols should anyone describe them as less than amazing and perfection in the flesh.
They're just as crazy about K-Pop as you are and they know the drill—stan your favorite K-Pop artist until the very end!
In case you didn't already know, there are a handful of Filipino celebrities who are just as hardcore about K-Pop as you are! Famous in their own right, they know what it's like be on the other side and fangirl/fanboy over their favorite acts and just like you, love being part of fan groups as passionate as those built around Korean pop culture icons.
Check out the gallery below: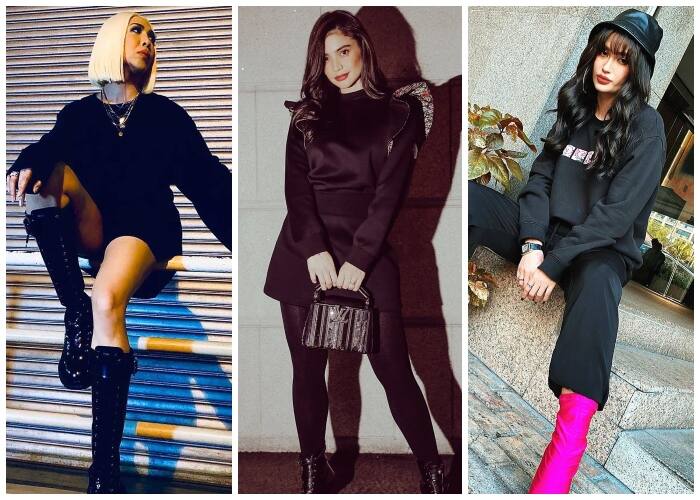 Famous Filipino k-pop fans
Famous Filipino k-pop fans
Photos from @annecurtissmith @praybeytbenjamin @ramonathornes @lizasoberano @reallysharoncuneta @msleasalonga @bela @darrenespanto @inigopascual @jedmadelaofficial @ellacruz @glaizaredux @maymay