16 Heart-Melting Celeb Engagements To Get You In The Mood For Valentine's Day
Yes! A thousand times yes!
With the tragic Australian bushfires, Taal's catastrophic eruption, the coronavirus outbreak (which has given the Philippines its first confirmed coronavirus case as of this writing), and Kobe Bryant's death all happening within days of each other, love and warm, fuzzy feelings are hardly what everyone is thinking of and feeling despite Valentine's Day being just two weeks away.
It's a truly worrisome time, making it easy to get bogged down by all the sadness and tension from these crazy world events, but hey.
We have to find reasons to smile, to soldier on with a spring in our step, and appreciate all the good that's very much still there despite everything. Aside from staying physically and mental healthy, making the conscious decision to stay positive and see the glass as half full can do wonders at keeping bad vibrations at bay!
And because the most romantic day of the year is right around the corner, we're definitely on a mission to squash the negativity that's dominated the month of January and fill everyone's feeds (and hearts and minds, too) with lots of happiness and feel-good stories.
And so, without further ado—and most importantly, to get you in the mood for Valentine's Day!—we're sharing a collection of some of the best celebrity proposals over the years. (For extra measure, check out this comprehensive look back at the most beautiful celeb weddings from 2019!).
Now scroll away, put a smile on your face, and welcome those butterflies into your tummy!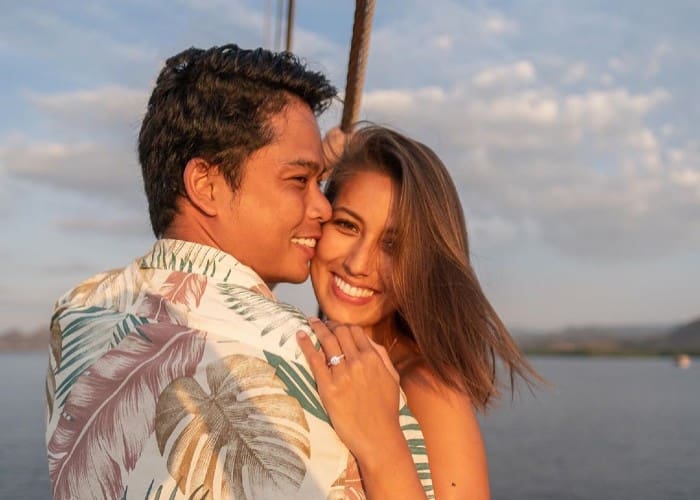 Images from @rachelpetersx @mikaldaez @avadiazdaza @jesswilson @itscamilleco @thatguyslater @annecurtissmith @isabelledaza @nicobolzico @isabelledaza @anakarylle @finpanstudio @maxenemagalona @xtianbautista @coleen