In Photos: Celebrities Who Finally Got To Travel Again After Months Under Quarantine
With many still stuck at home because of the pandemic and everyone hoping for better days to come, the hashtag #TravelGoals cannot be more apt for these new celeb adventures
The most traveling most of us have done in the last six months or so is to go the bank, the grocery, or our bodegas, garages, and kitchens. We get you; we miss the feeling of patiently waiting to be called the boarding gate, the sound of the plane taking off, and the exhilaration that comes from visiting both new and familiar travel destinations, too!
These are not #throwback posts from that fun beach adventure a year ago, these are recent trips that many have been hoping to have the chance to experience again. These Filipino celebrities finally found ways to break quarantine blues via trips to the beach and for one lucky lady, a trip to Turkey.
Check out which celebs have gone where lately in the last few weeks, and gather travel inspiration from them for your next vacay (which, let's all pray, will come soon)!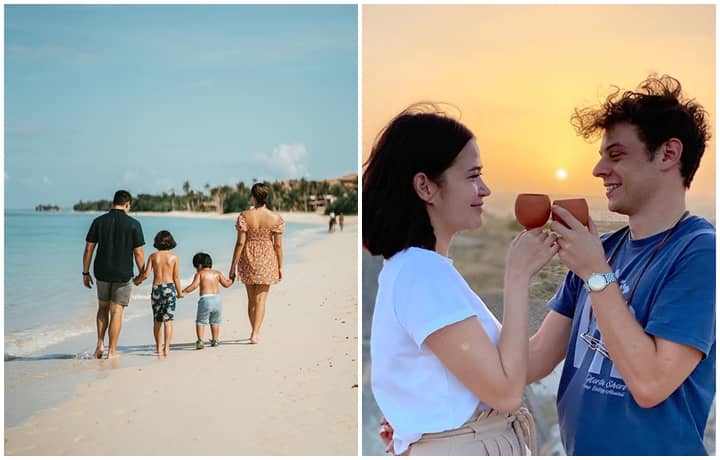 These Celebs Are Back To Traveling
These Celebs Are Back To Traveling
Lead photos from @bela @sarahlahbati