Local Personalities Use Their Creativity, Resourcefulness, And Influence To Gather Taal Donations
To their devoted fans and followers, you're being called to help 40,000 evacuees and counting taking shelter from Taal's destructive forces—even the littlest act of kindness and charity counts
The worst isn't over.
Taal Volcano, though visibly emitting a less powerful ash column than it did three days ago, is still erupting and its Alert Level 4 status remains. A hazardous eruption is still in the periphery for many Batangeños displaced by the calamity and, as of this writing, a 40,000 residents from several cities and barangays have been forced to evacuate.
Batangas has been placed under a
state of calamity
; schools, places of work, and business have shut down, entire cities have no power, markets and groceries are non-operational, livelihoods have been wiped out, while roads and highways have become difficult to traverse due to the fresh layers of volcanic ash that continue to fall and pose health risks and debris that have become roadblocks.
At this point, the only question to ask ourselves and our Filipinos is, how do we help?
Compelled to alleviate the aftermath of the disaster and use their reach for a greater good, these local celebs suggest how to do so: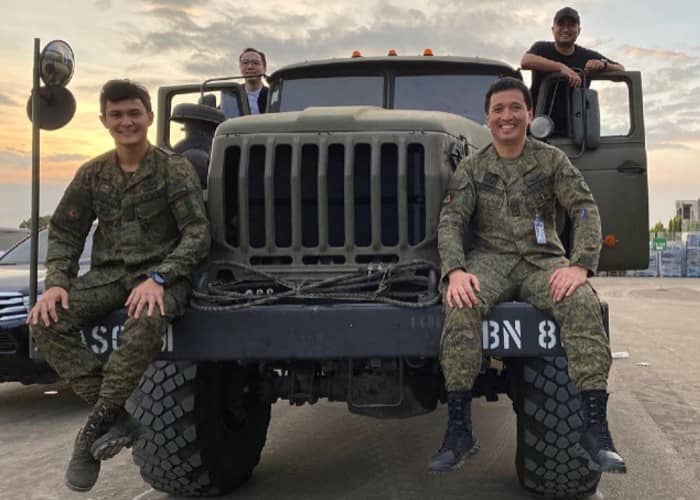 Photos from @reginevalcasid @matteog @justsarahgph @karlaestrada1121 @reallysharoncuneta @therealangellocsin @dongdantes @lerenmaebautista @mikeecj @victoria_belo @iamsuperbianca @annecurtissmith @mrsnerimiranda @iamkarendavila @ramsayderek07 @neil_arce @gazinii @juliabarretto @iamhearte @martine @iloveruffag