EXCLUSIVE: On Adolescence, Independence, Existence—Frankie Pangilinan Shares Her Musings On What Matters Most To Her
Frankie shares a unique perspective on feeling angry about the current state of things: it's optimism in disguise!
If you've always wanted to pick the mind of a Gen Z-er and find out what they love, fear, and hold most sacred, Frankie Pangilinan is your girl.
The 19-year-old student and songwriter joined our editor-in-chief Geolette Esguerra for Metro Chats on Kumu's FYE Channel in an hour-long conversation where she freewheeled through questions about living in an unreal, almost science fiction-esque time such as this. She also gave us insight into what it's like to be growing up amidst some of the biggest paradigm shifts we've ever seen.
In youth speak, she's definitely freaking out about the state of the world (aren't we all?), she laughs, but she's also trying her best to keep herself together and anticipate blooming adulthood with grace and openness and courage—lots and lots of courage.
Speaking for herself, she dives into the values and philosophies that make her, her—some are of her own discoveries and makings, others have been passed on to her by family and cultural identity. As she joked about getting deep just 20 minutes into the interview, we honestly didn't mind at all, and it's exactly her unabashed authenticity and articulations that we'd love to share with you.
We highly recommend listening to Frankie herself in this interview, which you may watch on replay via FYE Channel on Kumu.
But in the meantime, we rounded up some of her most striking points in the gallery below to get a feel of her verbalized reflections: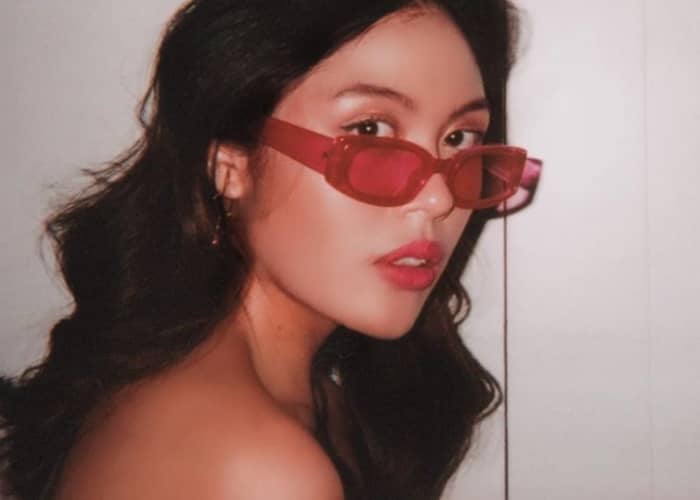 Frankie Pangilinan on Metro chats
Frankie Pangilinan on Metro chats
Catch fresh episodes of Metro Chats every Thursday evening on Kumu's FYE Channel.
Photos from @frankiepangilinan