Frankie Pangilinan And Her Amazing Clapbacks And Tweets
Megastar Sharon Cuneta and Senator Francis Pangilinan's daughter has gained a following for her humorous and progressive tweets about important, relevant issues
Members of Generation Z have always been forward, progressive thinkers, and Frankie Pangilinan is no exception. The 19-year-old daughter of Megastar Sharon Cuneta and Senator Kiko Pangilinan has been serving clapback after clapback after magnifying her social media presence on Twitter last year.
Last Saturday, Ben Tulfo mentioned her in a tweet, beginning by calling her "hija," then saying that a "rapist or a juvenile sex offender's desire to commit a crime will always be there," and that "sexy ladies" need to be "careful with the way [they] dress up" because they are "inviting the beast." All this, after Frankie tweeted that people should be taught not to rape.
"Rape culture is real and a product of this precise line of thinking where the behavior is normalized, particularly by men," Frankie said in response. "The way anyone dresses should not be deemed as 'opportunity' to sexually assault them, ever. Calling me hija will not belittle my point."
And amazingly, in the same way Greta Thunberg took Donald Trump's words and made it her own, Frankie took the word "hija," and made it hers, changing her display name on the social media platform to reflect what she's been called. It has also started the hashtag #HijaAko, which has since been filled with art and informative resources on rape culture as well as tweets of women empowering themselves and each other, and calls to end victim blaming.
This isn't Frankie's first time speaking up—her progressive views and the ways in which she calls people out have always shone through her Twitter, as well as her fun and loving relationship with her parents: calling her mom "intern" (or "Shawie," depending on the day) and her dad "farmer fred."
We took a deep-dive into her Twitter and picked out some of her clapbacks, thoughts, and family anecdotes.
Check out the gallery below: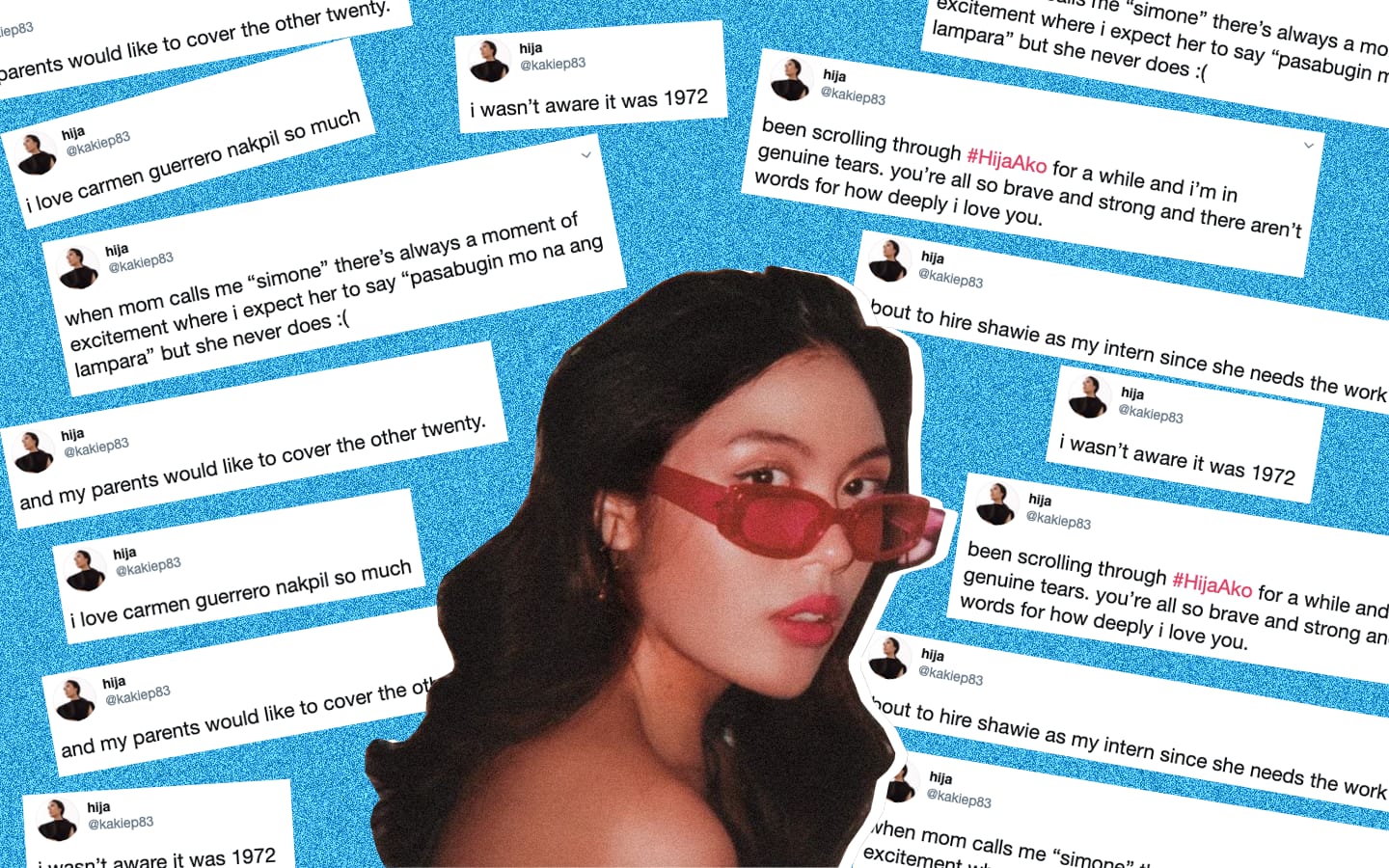 "HIja" Frankie's Tweets
"HIja" Frankie's Tweets
Lead photo from @frankiepangilinan