#FriendshipGoals: Our Favorite K-Drama Squads
In celebration of International Friendship Day this month, we bring you a list of the Korean actors and actresses whose onscreen squads are #goals
With the quarantine leaving us very little room to reunite and bond with family and friends like we used to, we find ourselves missing our loved ones a little extra these days.
The milestones we used to celebrate together—dining out, going out of town for the weekend, or traveling abroad—have now been spent at home with people dear to us watching and communicating with us through their laptop screens via Zoom, Facebook Messenger, FaceTime, or Google Meet. How many of you have "attended" birthdays, baby showers, gender reveal parties, wedding anniversaries, or even weddings in the past months? These experiences may not be close to the real celebrations, but their virtual presence can at least warm our hearts and reassure us that everything will turn out to be okay somehow.
And with K-Dramas keeping most of us company while under quarantine, we've been comforted countless times by series that highlight awesome friendships that totally fall under the hashtags #SquadGoals and #FriendshipGoals. How nice would it be to have friends who will be there for you and comfort you over chicken and beer or soju when you're going through something? Friends who celebrate life's milestones with you. Friends who understand and never judge you. Friends who are honest with you and want nothing but the best for you. Friends who will fight for and with you.
FYI: It's International Friendship Day on July 30! But don't wait till the end of the month to reach out to your friends and check how they're doing especially during a time of great uncertainty.
Now, who among these K-Drama squads do you want to hangout with?
Check out the gallery below for our favorite K-Dramas with the best squads: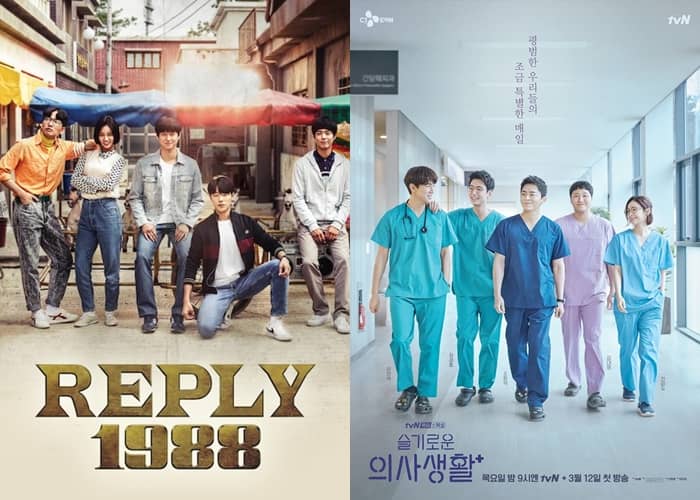 K-Drama Squads
K-Drama Squads