17 Fun Facts About "Backstreet Rookie" Star Ji Chang-Wook
We can't get enough of this good-looking, sexy, and versatile actor!
There are Korean actors who are charming and baby-faced, and then there's Ji Chang-wook, a Hallyu star who's not only talented and handsome but also oozing with sex appeal. Combine the head-turning looks and the mysterious aura with his acting skills (his flair for action roles deserves a special mention), and he's in a league of his own.
Ji Chang-wook currently stars in the webtoon-based, rom-com K-Drama Backstreet Rookie, wherein he plays the role of Choi Dae-hyun, a convenience store owner. He is paired with actress Kim Yoo-jung as Jung Saet-byul, a part-timer in his store.
Despite a controversial start, owing to issues surrounding some sexually suggestive scenes, Backstreet Rookie's ratings are improving, and viewers are starting to see why it's worth watching.
Although Ji Chang-wook's role here may be a far cry from the tough K-Drama characters he became famous and well-loved for (e.g. a swordsman in Warrior Baek Dong-Soo, an emperor in Empress Ki, an illegal night courier for hire in Healer, and a security agent in The K2), his dossier also features lighthearted, rom-com series that showcase his comedic timing: Suspicious Partner and Melting Me Softly.
Of his latest drama, the actor said in his 1st Look interview, "Backstreet Rookie is a project that delivers laughter while giving viewers small moments they can relate to."
It may be quite a surprise for K-Drama fans to see him in a project where his role isn't the one with jaw-dropping fighting skills (it's Kim Yoo-jung who's the bad-ass here!), but this just goes to show his versatility.
In a past interview with The Big Issue Korea, Ji Chang-wook mentioned that all the roles he decides to take on contribute to shaping him to become a good actor. He shared, "By working on one project after another, I think one would eventually gain some form of acting philosophy. While protecting that and still changing, I think you eventually become 'somebody.'"
In the gallery below, we gathered some fun facts about Korean heartthrob Ji Chang-wook: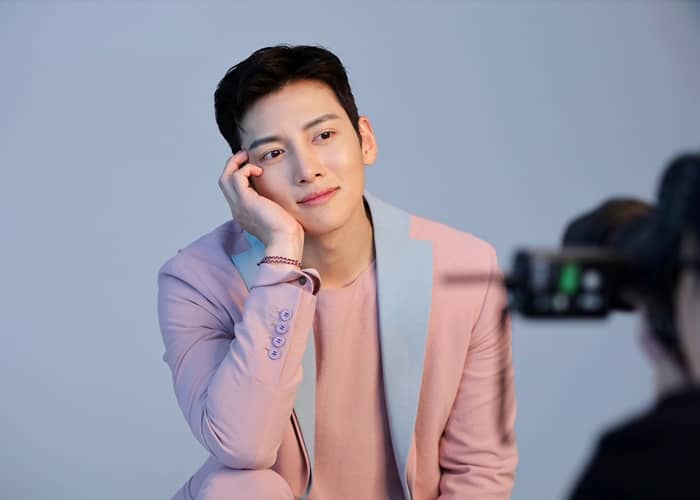 Ji Chang-Wook
SWIPE LEFT OR RIGHT
TO NAVIGATE BETWEEN PAGES
1. His zodiac sign is Cancer.
2. He's an only child, and he's such a good son!
3. He majored in theater and film.
4. He had a hard time getting to where he is now.
5. He starred in a Chinese drama.
7. He appeared in several music videos.
8. He's a passionate theater actor.
9. He has fulfilled his military obligations.
11. He's got horse riding skills.
12. But motorbikes are really his choice of ride.
Photo Credit: 1st Look
13. He has an emotional approach to action scenes.
14. He says he's not good at drinking.
15. His ideal woman is someone who's on the same wavelength as him.
16. He's the first Korean actor to become the face of Calvin Klein.
17. Among his childhood dreams were...
Here's proof of Ji Chang-wook's good singing voice:
Check out this Metro.Style video below, too, which features Ji Chang-wook as one of the most handsome Korean actors:
Lead photo and gallery photos from Glorious Entertainment