EXCLUSIVE: Chi and Gabs Gibbs Are #SisterGoals In Beauty, Fashion, And Overall Creativity
The biggest surprise revealed by the Gibbs sisters in their Metro Chats interview is that, as beautiful as their Instagram feeds are, they're not social media conscious
There's nothing quite like a sisterly bond, is there?
It's not only clothes and makeup that sisters share, but also secrets and promises and dreams. Or in the case of Metro Chats guests Gabs and Chi Gibbs, artistic talent and musical gifts, too!
For the first time ever, Metro Chats guests Gabs and Chi Gibbs (known as the Gibbs musical duo) hopped on over to Kumu via FYE Channel to talk about everything their growing fan bases love about them. Chi, a budding fashion designer and co-founder of brand Neon Island talks inspiration and taking her time with projects she loves. Gabs, a rising star in the beauty scene, reveals her inspirations, must-haves and how much their parents have played a part in their free-spirited approach to creativity.
Together, Metro Chats guests Gabs and Chi Gibbs live and breathe the best parts about having a sister that's also a best buddy, a style consultant (and copycat), kindred spirit, and fellow overall cool lola in the making.
Check out what they had to share in their exclusive interview on Metro Chats via Kumu's FYE Channel below: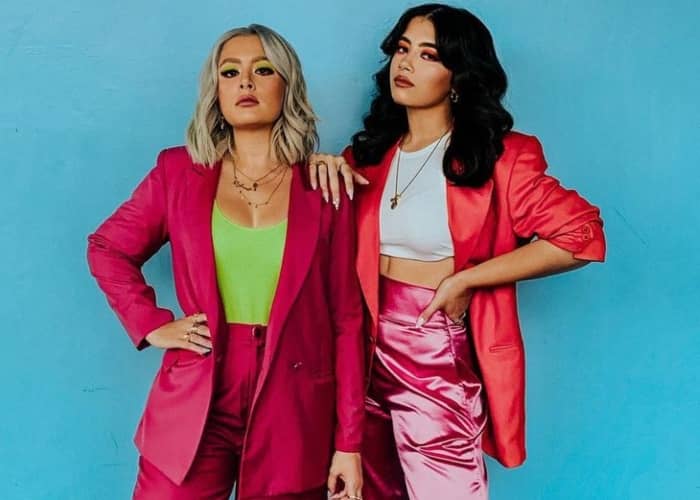 The gibbs sisters on metro chats
SWIPE LEFT OR RIGHT
TO NAVIGATE BETWEEN PAGES
Parents who encourage them to experiment
Old war films and 80s, vintage influences
Fashion and beauty influencers
Similarities and differences
Fashion and beauty must-haves
Catch fresh episodes of Metro Chats on Kumu's FYE Channel every Thursday evening.
Photos from @gabsgibbs @chiiloyzagagibbs