Here's A Recap Of Miss Universe Philippines 2019 Gazini Ganados' Pageant Journey So Far
She's on the final stretch of the journey with just two weeks to go until the Miss Universe 2019 coronation night
If the 23-year-old Gazini Ganados wins the crown at the 2019 Miss Universe competition, it will be the Philippines' first-ever back-to-back win, and only the second in the pageant's 67-year-long history!
It's a tough challenge to face, Gazini admits, but one she has gathered the strength and confidence to take head on in the months leading up to the big day.
As of this writing, Gazini is preparing to leave for her trip to Atlanta, Georgia where Miss Universe is scheduled to take place on the morning of December 9. And even as she leaves the comfort of home behind, she'll be encouraged by Filipinos from far and wide who'll cheer for her with full force up to the very end—the same people who, thanks to her pre-pageant preparations and activities, have been convinced that Gazini deserves the crown.
Before her departure, Gazini had actually preoccupied herself with anything and everything from dress fittings to pageant training and workouts to press conferences; however, the most important activities of all, she did quietly and away from the cameras: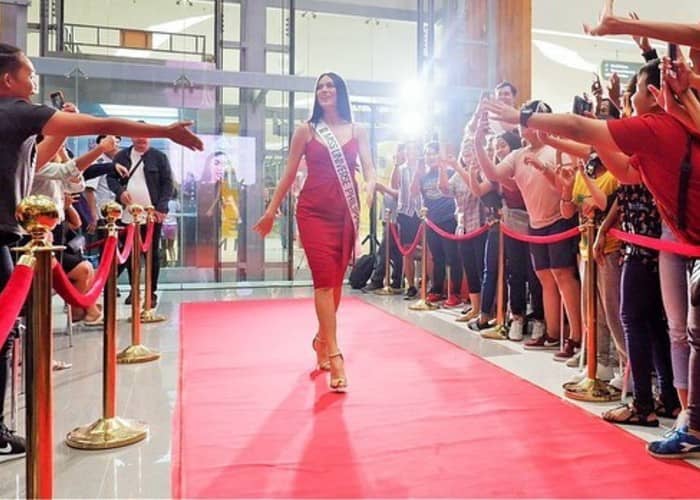 It's this fuss-free and authentic way of living and walking her talk that have endeared Filipinos to her followers; the once small town girl from Cebu may have made it to the top of pageantry, but her feet have remained firmly planted on the ground and her heart in the right place, too.
We'll be keeping an eye on all the new experiences Gazini is soon to go through as she maneuvers the last two weeks of pre-pageant activities in new places and with new friends!
Photos from @gazinii @bbpilipinasofficial