Metro.Style Gets Up Close And Personal With Alex Gonzaga Right Before The ABS-CBN Ball
Metro Magazine and Metro.Style editor-in-chief Geolette Esguerra takes us on an exclusive conversation with the actress, comedienne and star vlogger Alex Gonzaga.
The most anticipated event of the year, the ABS-CBN Ball 2019, gathers some of the biggest stars in the country today in one special night where they share the spotlight for a worthy cause. Here at Metro.Style, we've gone beyond the red carpet, going deep into the insider stories leading to this magical evening.
Geolette mentioned how this year's ball is extra special as the event is also a celebration of ABS-CBN's 65 years of service. Alex, in turn, took the opportunity to honor ABS-CBN Foundation's Gina Lopez.
"This year, with the passing of Ms. Gina Lopez, they are continuing her legacy and advocacy for the benefit of Bantay Bata's educational program. [Maganda kasi] you're not just going to see your friends and to glam up, but we are also going to help people lalo na 'yung mga kabataan," Alex shares.
The ABS-CBN Ball 2019 will benefit the underprivileged children with Bantay Bata 163's Edukasyon Scholarship Program.
Asked what she's been doing to prepare for the ball, Alex gamely shared her secrets. For one, she says you have to watch what you eat—since you should keep the same body measurements from the time you were first fitted.
"You just need to be physically active," she says.
Alex also shared that her gown is being meticulously prepared as well, following this year's theme: Modern Filipiniana.
"It's one way of showing yourself not just to the people who's going to watch it or look at your pictures, but also to your bosses and colleagues," she says, saying how everyone will see the amount of preparation that has been done for the event. After all, she says, everything from the venue to the décor, to the food, has been meticulously planned—plus everyone's all dressed up.
"If you're invited, you also have to go with the flow and be one with us. Kailangan mo rin syempreng mag-ayos," she smiles.
Metro.Style's Geolette brought up the subject of her bringing something special for the ball.
Alex enthusiastically shared that for the first time, she's bringing something new to the
ABS-CBN Ball.
"It's the OPPO A9 2020." She excitedly reveals.
"I love this phone since I'm always G (game), always ready. Sobrang ganda ng mga features nya. It has super bright screen and at the same time, it has four cameras. Mataas ang memory nya and 5,000 mAh sya so hindi agad mauubos ang battery. Para kang may dala-dalang power bank, hindi mo na kailangang magbitbit dahil nasa phone nyo na. Picture ka nang picture and sometimes you have to scroll to look for those photos, but you can use it all day na hindi masyadong mauubos battery," she shares.
Alex also played the "phone raid" game with Geolette where the editor randomly checks her phone gallery and for Alex to share the story behind the photos. The high quality photos taken with the OPPO A9 2020 certainly played a role in Alex recalling the vivid, fun experiences she had.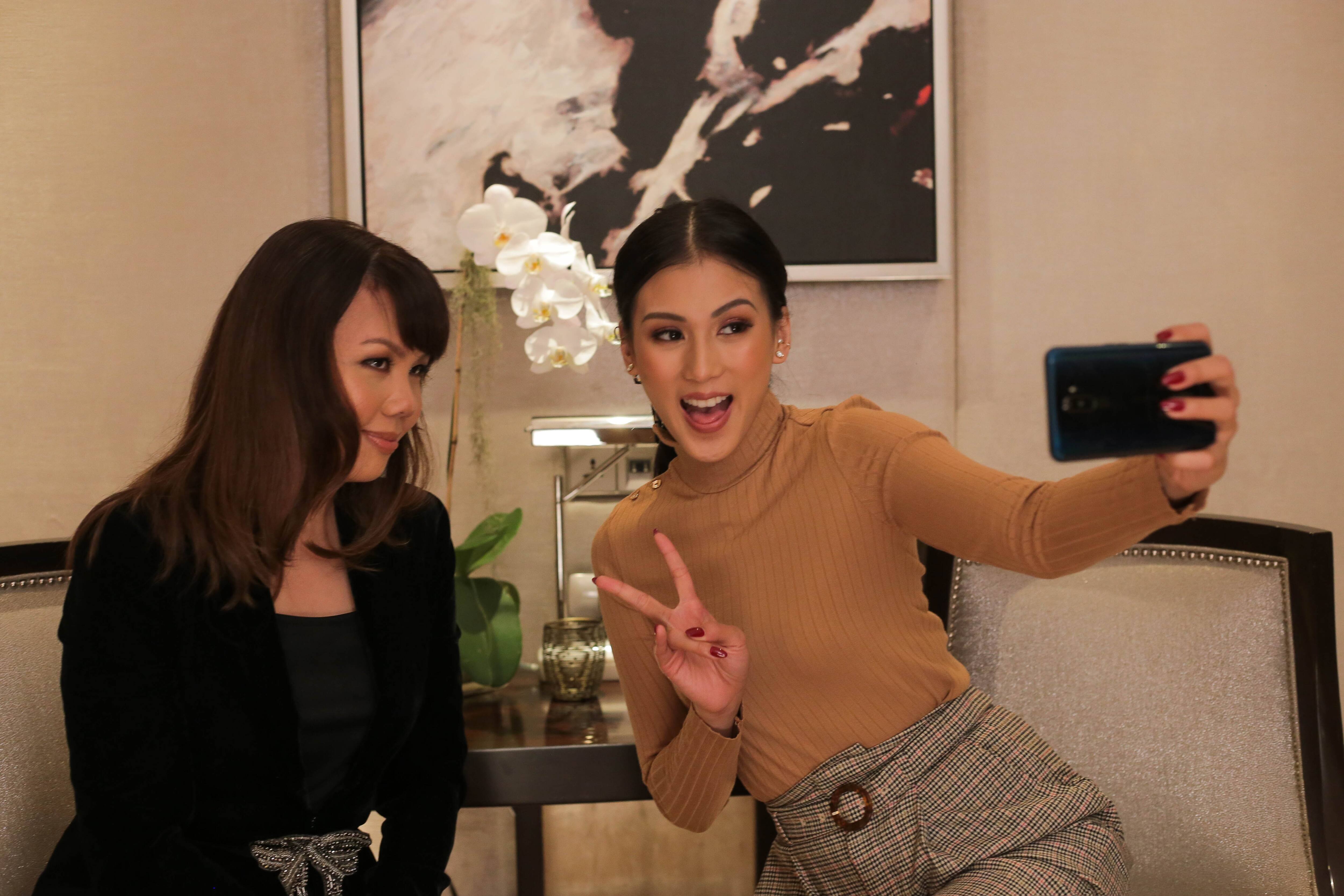 Likewise, fans and followers of Alex can look forward to many exciting updates and glamorous experiences she would share through her social media platforms during the ABS-CBN Ball 2019.
"From behind-the-scene preparations to the red carpet, during the ball, and even after, I'll share everything with you guys so I hope abangan ninyong lahat iyan. See you all at the ball!" the cheerful, energetic celebrity vlogger concludes.
Stay tuned for more details on Alex Gonzaga and how she's #AlwaysGwithOPPOA9.

Don't miss the 2019 ABS-CBN Ball live at the red carpet on September 14 at 6:00 PM! Catch it on the Metro Channel or on abscbnball.com. For our Kapamilyas abroad, you may also watch via TFC.tv.
Find out more by following these hashtags #ABSCBNBall2019, #RoadtoTheABSCBNBall, #ABSCBNBall2019xOPPO #AlwaysGwithOPPOA9