"Flower Of Evil" Star Lee Joon-Gi And His On-Screen Partners, Plus Interesting Facts About Him
Behold "The King of Sageuk!"
If you haven't seen any of Lee Joon-gi's K-Dramas or movies yet, then you may be missing out. He's one of the most hardworking, passionate, and talented Korean actors (who is, of course, one of the most handsome too!).
In case you didn't know, his latest crime thriller/melodrama, Flower of Evil, was just released, and his bida-kontrabida role here must not be missed. He stars in the series as Baek Hee-sung, a metal craftsman who's happily married to detective Cha Ji-won (Moon Chae-won), and is a doting father to a daughter. They seem to be the perfect family; however, he's been deceiving his wife all along as he hides a very dark past.
The duality of Lee Joon-gi's character—shifting from an ideal family man to what appears to be a cunning, calculating serial killer—showcases the depth and breadth of his acting.
Flower of Evil may be too heavy to take for some viewers, but it's a welcome break from all the feel-good, kilig K-Dramas we've been hooked on.
What further makes it worth watching is the fact that it stars Lee Joon-gi and Moon Chae-won, both seasoned actors whose on-screen chemistry is unmistakable. The series reunites the two, as they have previously starred in the procedural/action drama Criminal Minds back in 2017.
As we follow this series, we find ourselves falling in love with Lee Joon-gi more and more, too! Here, we take a look back at this 39-year-old actor's career through his notable small screen projects and his on-screen partners.
Check out the gallery below: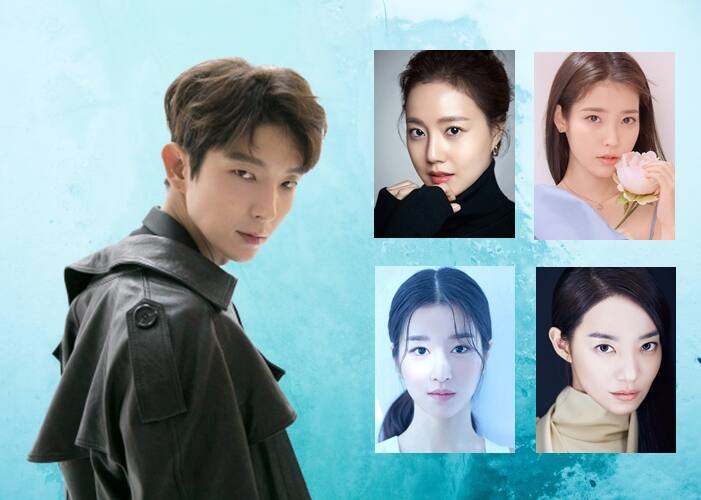 Lee Joon-Gi's On-Screen Partners
Lee Joon-Gi's On-Screen Partners
And because we're so into Lee Joon-gi now, we're also listing down seven interesting facts about him below:
1. He's known as "The King of Sageuk."
Sageuk is the Korean term for historical dramas. Over the course of his 15-year-long career, Lee Joon-gi has been associated with roles in this genre. In fact, his first major acting role was via the 2005 South Korean historical drama film The King and the Clown. He also starred in the following series: Iljimae, Arang and the Magistrate, Gunman in Joseon, Scholar Who Walks the Night, and Moon Lovers: Scarlet Heart Ryeo. While he's grateful for these projects, he also once expressed his interest in veering away from fantasy genres to take on roles that showcase a more "humane side."
2. His overseas popularity can be credited to K-Drama My Girl.
How could we forget My Girl? It's especially memorable for Filipino K-Drama fans as it had a Philippine adaptation starring Kim Chiu, Gerald Anderson, and Enchong Dee (Lee Joon-gi's counterpart in the Pinoy series). Interestingly, his rise to popularity wasn't a slow burn, as this series premiered in 2015, the same year he worked on his debut film The King and the Clown.
3. He's had a taste of Hollywood.
Let us refresh your memory: Lee Joon-gi was a cast member in the 2016 science fiction action film Resident Evil: The Final Chapter. On working on this Milla Jovovich starrer, he told Arena Homme+, "I will say that I've 'experienced Resident Evil.' I had a small role, so it's a stretch to say that I filmed together with Milla Jovovich. It was a special appearance at the level of a cameo. Although I'm a fan of the Resident Evil series, but in reality, I decided to take on this challenge because I wanted to learn about the system in Hollywood. Because it is a place that I really want to go someday."
4. He usually does his fight scenes himself.
And that's because he's into martial arts. He's specifically into taekwondo and jiu-jitsu.
5. He takes a break from acting by recording music or holding fanmeet events.
Not only is Lee Joon-gi a great actor, he's a good singer too! He's quite fluent in English and can sing in that language too (check out the video below!). In an interview with Marie Claire Korea, he shared, "I can't fill each moment of my life only with my acting work, so when I take a break, I record music or I hold fanmeetings and perform for my fans. It's my job thank to my fans, but this is also my way to get renewed feelings and senses, to get new motivation. Don't they say an actor must carry his own sauce? So from this perspective, I see it as an extension of my job as an actor."
6. He's a very hardworking actor.
He takes his craft very seriously. He's always on the lookout for more things to do and improve on. In several of his interviews, he also repeatedly mentioned that he has a "sense of responsibility." For him. his work doesn't end with just memorizing the script, delivering his lines, and acting out the scenes; he's always eager to see the project through to the end and make sure it gets great results. "I'm very hungry about working. I want to meet a different character each time. Even if it's not a lead character, what I want to is to portray a character with an impact on the movie and to shock the audience," Lee Joon-gi told Marie Claire Korea.
7. He's active on social media.
In fact, he's one of the most followed Korean actors on Instagram with 5.7 million followers. He loves posting behind-the-scenes photos from his shoots, photos or videos from his fanmeet events, photos of him training for martial arts, and adorable snaps of and with his cute dog, Joonjie, who unfortunately passed away last August. Follow him at @actor_jg now!
Flower of Evil is available for download and streaming on VIU.

Lead photos from Namoo Actors (Lee Joon-gi), W Korea (Moon Chae-won), J. Estina (Lee Ji-eun), Gold Medalist (Seo Ye-ji), and Michaa (Shin Min-ah)