14 Things About Chinese K-Pop Heartthrob Jackson Wang
He's a K-Pop idol turned designer and creative director!
The face of global brands Fendi, L'Oréal Paris Men Expert, Ray-Ban, Armani, Pepsi, Adidas, and Cartier's campaigns has sent tons of hearts aflutter when he posted his cover photo from Super Elle China in all his topless glory.
Shortly after the cover photo release, "Jackson Wang from China," a line he's almost always heard saying, launched his lifestyle and streetwear brand, Team Wang Design.
Three long years in the making, his very own clothing line puts the spotlight on the marriage of athletic and minimalist designs which is evident throughout the entire collection or "Cookie," a term Team Wang coined. Being at the brand's creative helm, it also represents Jackson's spirit as an athlete, an artist, and a fashion icon. "Team Wang is more than a brand, more than a label," he shared in the Team Wang x Hypebeast mini documentary. "It's more like a vision and an attitude about 'knowing yourself'. What are you? Who are you? It's about that."
This singer, rapper, dancer, sought-after product endorser, and 1/7 of the South Korean idol group GOT7 now has the titles "designer" and "creative director" to add to the list of the many hats he wears.
UPDATE: Just a few days ago, Jackson made headlines for canceling his partnership with Adidas, as the brand criticized China over forced labor conditions.
What else is there to know about this multi-hyphenate superstar? Find out in the gallery below: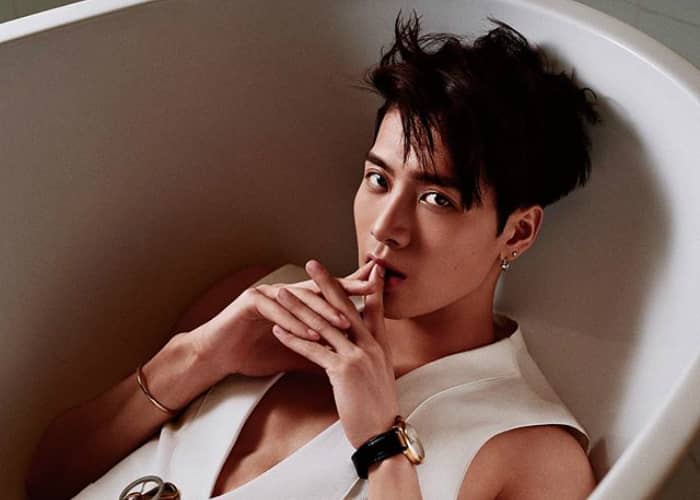 14 Things About Jackson Wang
14 Things About Jackson Wang
If you happen to love K-Dramas and are obsessed with these oppas, check out this video below:
Photos from @jacksonwang852g7