12 Things About Kim Jung-Hyun, Male Lead Of K-Drama "Mr. Queen"
From being a conman in "Crash Landing on You" and a cheating boyfriend in "Dinner Mate," he now plays the role of a puppet king in "Mr. Queen"
Kim Jung-hyun had a major boost in popularity, when he was cast as a second male lead in the hit K-drama Crash Landing on You (CLOY). After that, he had a cameo appearance with his CLOY co-star Seo Ji-hye in Dinner Mate, and now Kim Jung-hyun has returned as the lead star of the ongoing historical/comedy/fantasy series Mr. Queen that's set in the Joseon era.
In the 20-episode tvN series that premiered in December 12, Kim Jung-hyun stars as King Cheoljong, a puppet king that serves as a figurehead for the late King Sunjo's wife, Queen Sunwon (Bae Jong-ok). The actor is paired with Shin Hye-sun as Queen Cheorin whose body has the soul of a male chef from the modern-day (Jang Bong-hwan, played by Choi Jin-hyuk) trapped in it.
The hilarious period, body-swap series has high ratings—in fact, it's been consistent on the number one spot in its time slot, "scoring an average nationwide rating of 12.3 percent and a peak of 13.7 percent for the night." It currently occupies the 11th spot in the list of highest-rated Korean dramas in cable television.
On why he agreed to work on Mr. Queen, Kim Jung-hyun said at the series' press conference, "I wanted to try a fun project... There were many epic historical dramas on television when I was young, and that kind of trend has passed. I had a feeling of nostalgia about historical dramas, and I ended up joining Mr. Queen."
If you've got your eyes on the handsome Kim Jung-hyun, scroll through the gallery below to get to know him: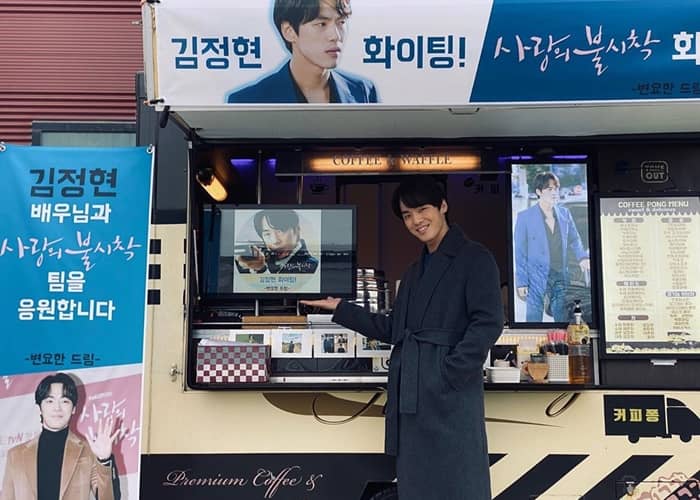 About Kim Jung-Hyun
About Kim Jung-Hyun
Photos from @jhkim0405 and tvN