Look! Gigi Hadid Shows Her Baby Bump In A Simply Stunning Maternity Shoot
Fashion photography duo Luigi and Iango best describe Gigi's maternity shoot—it was indeed "a moment of pure grace and delicacy" between the top model and her growing angel
Gigi Hadid and Zayn Malik are days away from becoming parents, as she's expected to give birth this September! And as has been the tradition for moms-to-be, Gigi celebrated this milestone with a maternity shoot to immortalize her last few moments before officially becoming a mom.
The top model shared a series of black and white photos, wherein she stylishly dressed up her baby bump in sheer and delicate dresses. She captions, "Growin an angel." In another photo, Gigi says that she's "cherishing this time" and is overwhelmed by all the love and well wishes she's been showered throughout her pregnancy.
Gigi also shared on her IG Stories a BTS clip from the shoot, revealing that it was held last July 26. She put the spotlight on her glam team for helping her enhance her maternity glow and pull off this memorable shoot.
Fashion photography duo Luigi and Iango are behind the stunning photos. She also credited Garage fashion director Gabriella Karefa-Johnson, Maybelline Global makeup artist Erin Parsons, and hairstylist Luigi Murenu.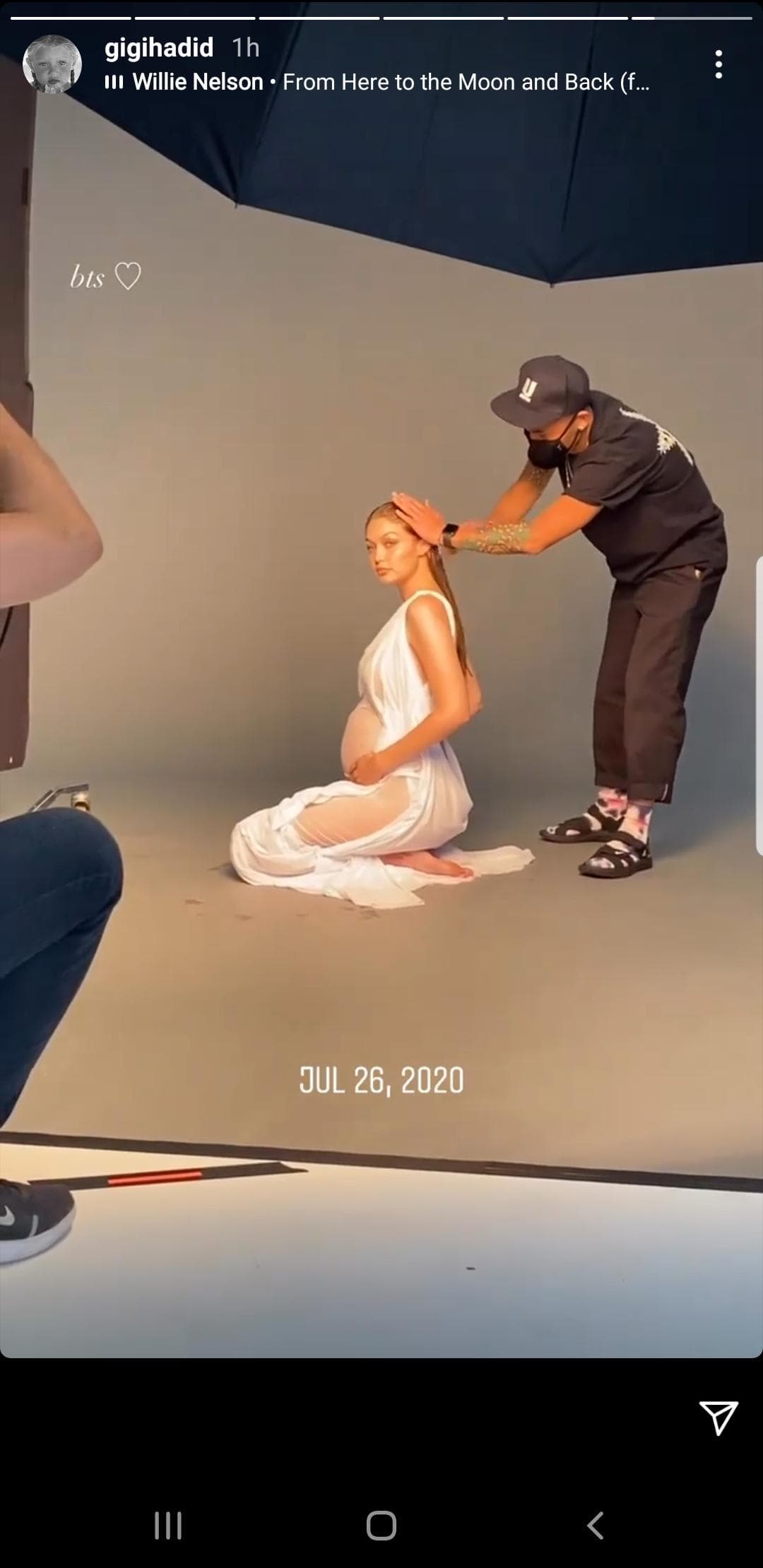 Check out more photos from her maternity shoot below: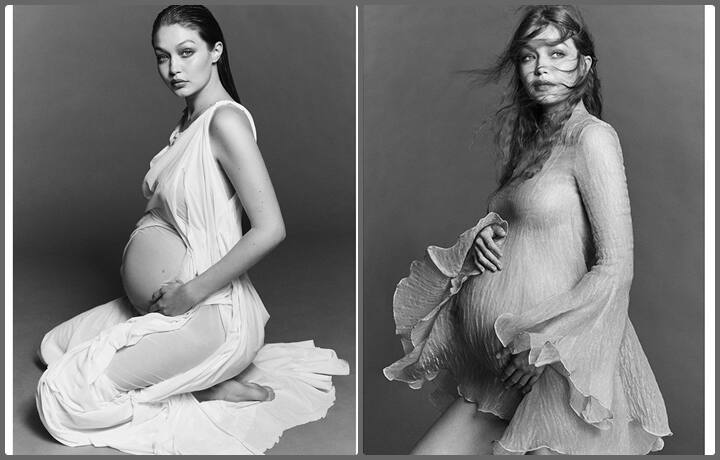 Gigi Hadid's Maternity Shoot
Gigi Hadid's Maternity Shoot
Many of her friends from the fashion, beauty, and entertainment industries commented on her photos, including fashion designers Tommy Hilfiger and Marc Jacobs; fashion editor Anna Dello Russo; singer Dua Lipa; actress Kate Hudson; and her fellow models Gisele Bündchen and Adriana Lima.
It was last April when Gigi revealed that she's expecting via an interview on The Tonight Show Starring Jimmy Fallon.
Gigi and Zayn are said to be in New York now, while waiting for their bundle of joy to arrive. Although both are really thrilled about this magical time in their lives, Gigi hasn't been posting pregnancy photos on social media, making her maternity shoot even more special and an adorable surprise for those who have been wanting to have a glimpse of a pregnant Gigi. The reason behind this, as she shared in an Instagram Live back in July, is that she feels this isn't "the most important thing going on in the world" considering there's an ongoing pandemic.
She says, "That's a reason that I felt that it's not really something that I need to share apart from with my family and friends. Obviously a lot of people have lost lives due to coronavirus that was in the beginning of quarantine and still happening. And then we moved obviously into the reemergence of the BLM [Black Lives Matter] movement, and I thought that our presence on social media should be used for that."
In a way, that has also made Gigi cherish her pregnancy journey more, because she wasn't pressured "to look cute or post something." She did reveal that she's been taking lots of photos and documenting her experiences, and have been sending those to her loved ones. Perhaps, after she gives birth, we could see some of those make appearances on her feed, too, to remember how truly extraordinary that phase in her life was.
She's absolutely #PregnancyGoals!