Girls Of Summer 2022: Celebs Turn Up The Heat In Swimsuits
This swimwear season, take your cues fashion- and destination-wise from these celebrities
The heat is on!
And with the travel restrictions easing up, people are starting to step outside again, visiting destinations they truly missed and have been meaning to check out.
With summer in full swing, many celebrities are now taking this opportunity to go on vacations in breathtaking beach and pool destinations. And we've definitely missed living vicariously through their travel snaps.
For many, finally, the #throwback photos they had been looking back on can now be replaced by priceless moments #ATM [at the moment].
And you know what summer means: a chance for celebrities especially to showcase the bodies they worked so hard on, sizzling in a mix of classic and trendy swimsuits.
Check out the gallery below to see these Filipina celebrities , their sexy summer looks, and where they've been vacationing in: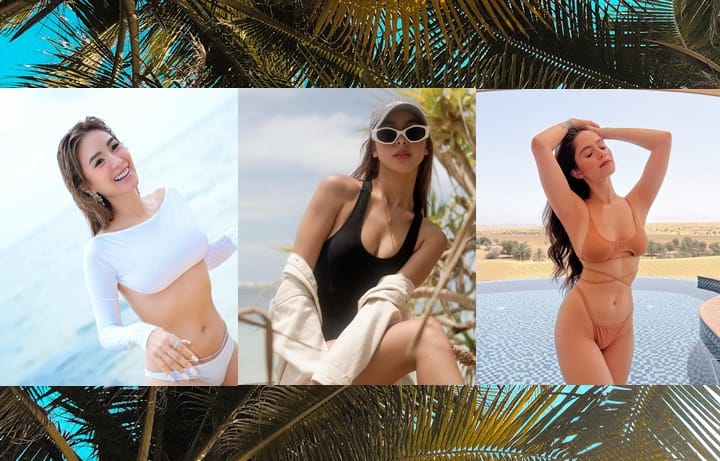 Photo Gallery
Photo Gallery
Lead photos from @iamhearte @juliabarretto @senorita_jessy and Pexels