Gong Hyo-Jin and Kevin Oh Are Getting Married
He announced their wedding plans with hints on some new music along with a heartfelt letter where he wrote, "Soon, I'll be able to call her my wife"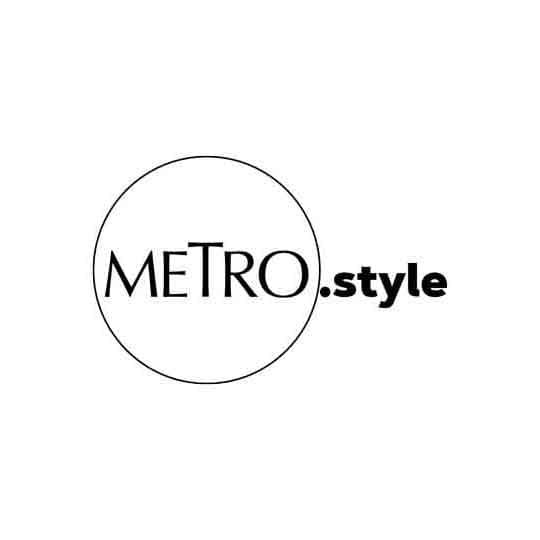 Gong Hyo-jin and Kevin Oh | Photos from @rovvxhyo and @kevinoh_
Gong Hyo-jin and Kevin Oh are getting married, and he announced their wedding plans in such a romantic way.
The Korean-American singer-songwriter took to Instagram and shared a heartfelt message in English and Korean along with a photo of a sheet music showing lyrics of a song he composed for the Korean actress.
Kevin wrote in the letter: "Two years ago, I met a girl. Our love was full—yes, daunting at times—but we proved to each other..that we need each other. In her, I've met my best friend for life, my soulmate. And soon, I'll be able to call her my wife."
He went on to share that they're "getting married quietly" in his hometown and will celebrate in the presence of his family, rather than holding a public ceremony in Seoul. The couple is reportedly tying the knot in New York on October.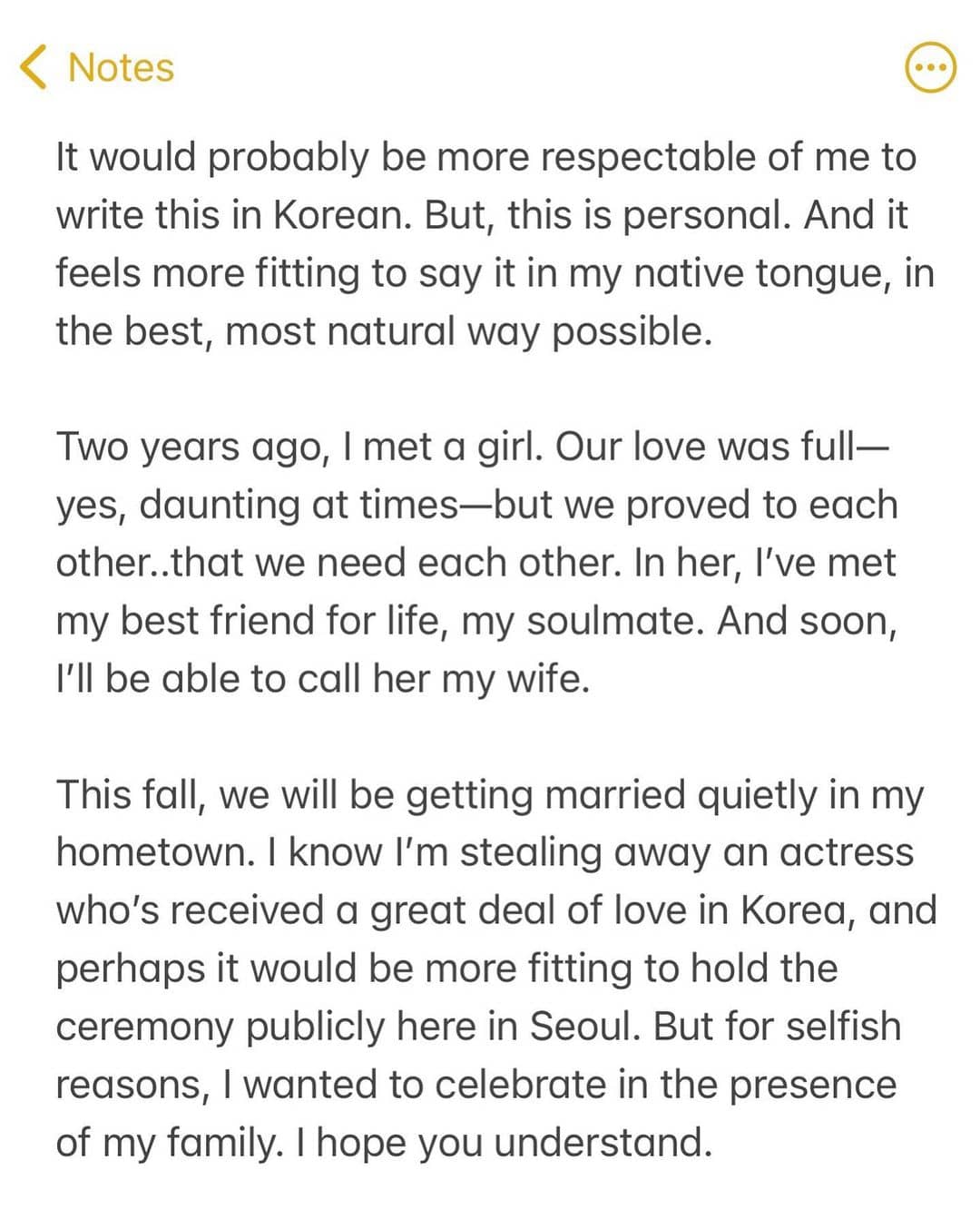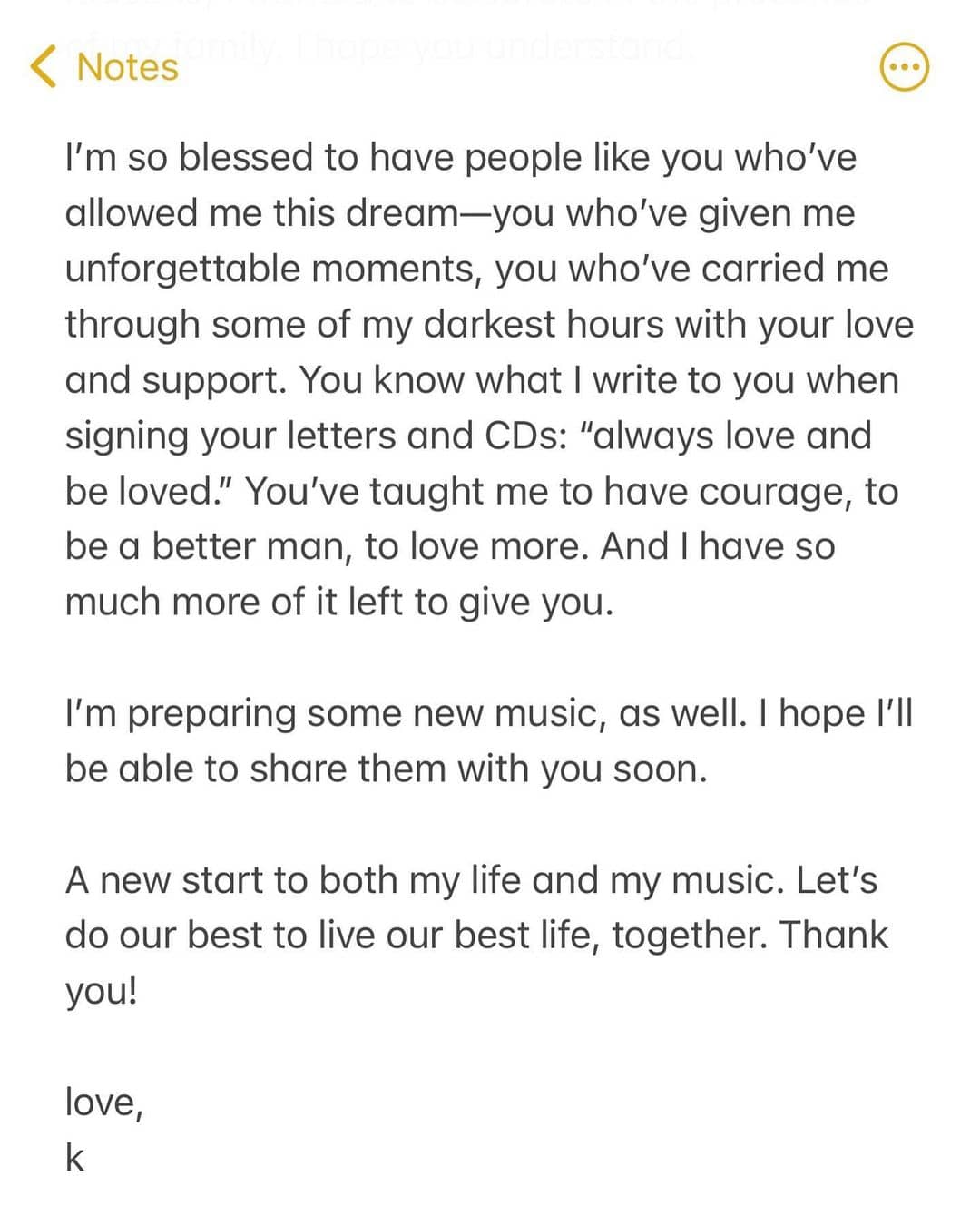 Gong Hyo-jin's agency, Management SOOP, also released a statement about the wedding:
"Hello. This is Management SOOP.
We would like to share news about actress Gong Hyo Jin.
Gong Hyo Jin and Kevin Oh will be starting a new chapter of their lives together.
As it is what the two wish for, they will be holding their wedding privately in October with only their close relatives and acquaintances present.
We ask for your generous understanding on not being able to share the detailed schedule and location.
Please send lots of blessings and support to the couple's days ahead as they take a valuable first step forward in their lives.
Thank you."
Gong Hyo-jin and Kevin Oh confirmed their relationship last April. In March this year, she attended the wedding of Hyun Bin and Son Ye-jin and made headlines for catching the bride's bouquet.
Gong Hyo-jin, 42, is a K-drama actress who starred in series like Pasta; The Greatest Love; Master's Sun; It's Okay, That's Love; The Producers; Don't Dare to Dream; and When the Camellia Blooms. Kevin, 31, is a singer-songwriter who won Season 7 of talent show TV series Superstar K and also competed on Super Band; he has tracks for the OSTs of K-dramas like Chicago Typewriter, Clean With Passion for Now, Hot Stove League, D.P., Snowdrop, and Yumi's Cells.
Lead photos from @rovvxhyo and @kevinoh_