The "Gossip Girl" Reboot Is Happening—Revisit The Original Cast And Find Out What They've Been Up To After The Series
Where are they now? Who's coming back, who isn't, and who's new on set?
Can you believe eight years have come and gone since audiences last saw Gossip Girl sign off with a hug and a kiss on TV?
It's been forever and a half since Serena, Blair, Chuck, Nate, Dan, and the rest of the original
Gossip Girl
cast were the faces of prime entertainment for teenagers and young adults everywhere. But in 2021, a treat is coming for the most loyal fans of them all in the form of something very special indeed—
a Gossip Girl reboot!
We first got wind of the news in July 2019, but much has been kept secret about the project given all the COVID-caused delays (imagine what Serena and Blair would have to say about being stuck indoors and no opportunities to wear their now-iconic outfits) and pauses.
More than a year after it was announced that a reboot of the show was in the works, the grapevine has finally been revived (read: it's now super juicy and ripe for the picking) and we now know
everything
you want to
hear about the new show.
Before we spill the details, an homage is due to the original boys and girls who breathed life into the screen adaptation to the book series that was certainly more naughty than nice—naughtier than what most parents would have been comfortable with—and a pop culture coming-of-age for its worldwide audience.
We rounded up a gallery of the original Gossip Girl cast to get you all caught up on what they've been up to these days, years after they were together on set!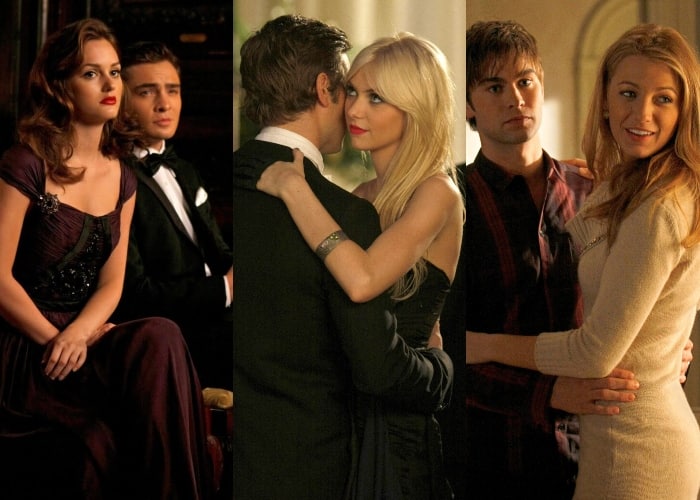 Gossip GIrl's original cast: where are they now?
Gossip GIrl's original cast: where are they now?
As for the Gossip Girl reboot, it doesn't look like any of these cast members have been cast to return to their old roles. (A Blake Lively cameo is the most likely, however!). The only one coming back is Kristen Bell, but she didn't exactly appear onscreen and still won't. She'll be reprising her role as the show's narrator, and we're happy about that, nonetheless!
You'll be excited to know that much of the new Gossip Girl cast has been announced (most of them are newcomers on the scene, much like how the old cast members were when they started out on the show), but we've yet to learn who will be playing which role. Here's what we know, so far:
Emily Alyn Lind is playing a lead role, that of Audrey
She's the only cast member whose role has been named (Being blonde, is she going to be the new Serena?).
Below are the other actors and actresses you can expect to see in the Gossip Girl reboot:
Whitney Peak
Zion Moreno
Adam Chanler-Berat
Jason Gotay
Other names like Savanah Smith, Jason Fernandez, and Eli Brown (from Pretty Little Liars!) have also been confirmed to be part of the new Gossip Girl cast.
According to the show's screenwriter Joshua Safran, it won't be a literal remake of the show with different actors and actresses plugged into the same roles. After all, much has changed in the world—and in New York City—since the show first aired in 2007, so the reboot should be able to reflect that.
How social media has reshaped the landscape for young adults (and channels for gossip) will definitely be a big driving force in the Gossip Girl reboot. Expect themes of the show to be relevant, timely, and unafraid to tread into hot button waters.
The new show doesn't have a release date pegged yet, but be comforted by how production has finally begun.
From a scale of 1-xoxo, how excited are you to dig into what's sure to be a juicy plum of fresh gossip to come your way?
Lead photos: stills from CW's Gossip Girl