IN PHOTOS: The Winners And Highlights Of South Korea's 56th Grand Bell Awards
Bong Joon-ho's "Parasite" proves its longevity while newcomers own the scene and glitzy live performances electrify the night
If you're only just discovering the beauty and breadth of South Korean cinema, longtime fans of the industry will tell you that you're late to the party—one that's full of diverse characters, tales of every sort, and stylish looks you won't be able to get enough of.
Filipinos were some of the first non-Koreans to appreciate Korean films, but with the recent explosion of foreign imports in Hollywood and the recognition they've received, the game has changed. International audiences have now learned to pay attention to South Korea's shining entertainment industry, and if you're one of the many who wish to dip their toes into the vast ocean of this country's cinematic world, look no further.
Turn your eyes to the 56th Grand Bell Awards, locally known as the Daejong Film Awards, the annual awards ceremony organized by the The Motion Pictures Association of Korea and and celebrated in Seoul. Like its western counterpart, the Oscars, it shines the spotlight on the creme de la creme of film where actors and actresses, directors, producers, and other off-camera talents are honored in a glamorous ceremony that includes inspiring speeches and entertaining live performances.
This year, however, the Grand Bell Awards was held privately, that is, without an audience. Health and hygiene measures were put in place to protect guests, crew, and celebrities from the risk of contracting the novel coronavirus (COVID-19), especially considering that South Korea was one of the worst hit countries in Asia.
The ceremony was held on June 3 at the Grand Walkerhill Seoul Hotel with Lee Hwi Jae and Han Hye Jin hosting, while musical acts including 3YE, Paul Kim, Park Bom, and Ock Joo Hyun provided entertainment.
And now, onto the main event: the night's winners.
To know who went home with the biggest and brightest awards, check out the gallery below!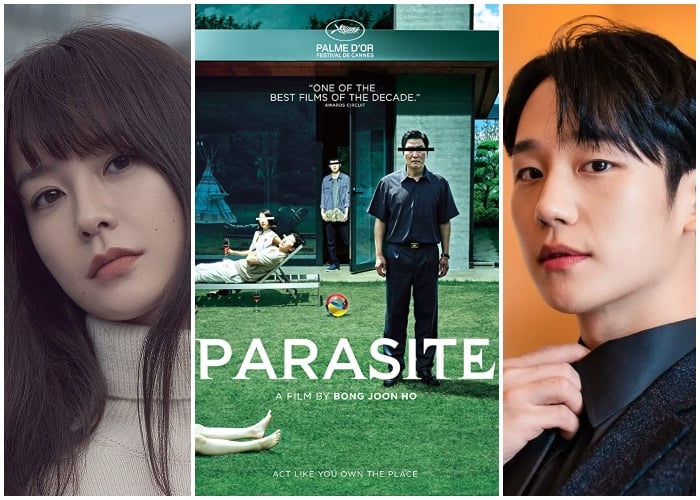 56th Grand Bell Awards winners
56th Grand Bell Awards winners
Last but not least is actor Shin Young-kyun who was recognized for is massive body of work.
The 91-year-old actor, producer, and politician was justifiably given the Achievement Award, solidifying his iconic status in the South Korean film industry.
Congratulations to all the winners!
Photos from @holyhaein @_jungyumi / Movie posters from IMDb