"Everyone Was In Disbelief"—Gretchen Fullido Recounts What It Was Like In The Newsroom When ABS-CBN Signed Off
"The most painful part was when we were looking at each other with tears in our eyes and we could not even hold or hug each other for comfort because of social distancing," she says
It was an emotional night for Kapamilyas last Tuesday, May 5, as top media network ABS-CBN shut down its television and radio operations in the Philippines at exactly 7:52 p.m., to comply with the National Telecommunications Commission's (NTC) cease and desist order against the company.
As netizens expressed their disbelief on social media over what happened for the second time in the history of Philippine media, it was even more poignant in ABS-CBN's newsroom. It only took a matter of time before ABS-CBN reporter Gretchen Fullido—who has been a part of TV Patrol since 2010—let slip her awe as she felt the solidarity and unity of the company's employees as well as the pride of standing with the media giant even in these uncertain times.
"You can feel hearts burning, there was frustration, and there was hope," she says. "There were too many emotions going on last night in the studio and the newsroom—from the bosses, employees and anchors and I."
Channel 2 went black moments after TV Patrol, where Kabayan Noli de Castro said in his closing spiel, "Nangangako kami sa inyo, hindi kami mananahimik sa pag-atakeng ito sa ating demokrasya at malayang pamamahayag."
Gretchen shares, "If you see the video of Kabayan [Noli de Castro] during the extro speech of TV Patrol, he almost broke down in tears. He told me he was really trying to keep it together but he was really about to cry." It was written by ABS-CBN News and Current Affairs Chief Ging Reyes, who joined the company when it reopened in 1986 after the martial law shutdown.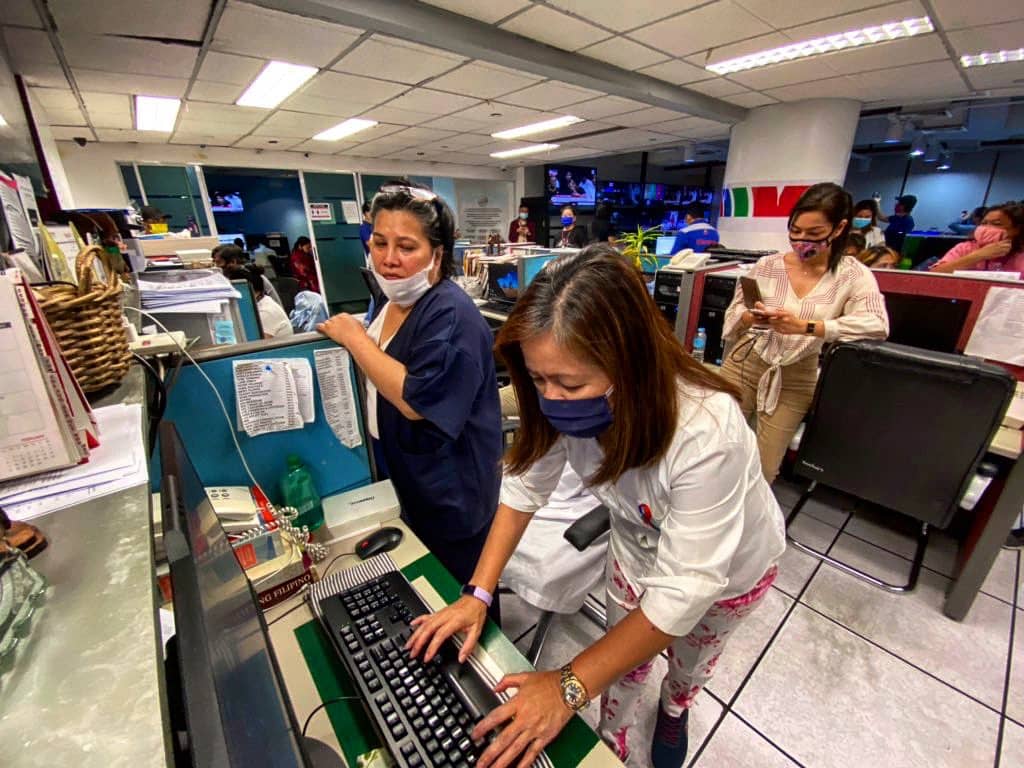 ABS-CBN News Chief Ging Reyes wrote the final words for the final newscast of "TV Patrol." | Photo from Jeff Canoy on Twitter (@jeffcanoy)
"Everyone was in disbelief with what was going on. Everyone was glued to the TVs, watching. Everyone was stunned," Gretchen says.
Everyone in the newsroom was trying their best to handle their mixed, heart-wrenching emotions that went from shock and belief to sadness, disappointment, and frustration. "It was unreal but it was really happening," she says. "We all stood there and watched our bosses deliver their heartfelt speeches. You could see tears on the corners of everyone's eyes. It was so hard to breathe because we were wearing masks, other TV Patrol and news employees really broke down crying."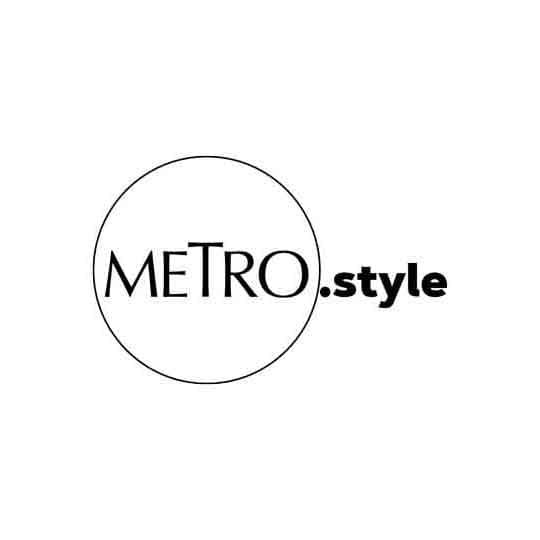 "Emotional in the ABS-CBN newsroom tonight. We can't even hug each other," ABS-CBN reporter Jeff Canoy tweeted this photo last night, May 5, when ABS-CBN signed off. | Photo from Jeff Canoy on Twitter (@jeffcanoy)
What made the situation even harder was the fact that this took place at the height of the COVID-19 pandemic, when they only found comfort in each other's eyes and hopeful words as they had to follow social distancing protocols. "It felt cold. You feel you needed a hug and a shoulder to cry on but you can't touch or go near each other," Gretchen says.
However, in that moment, the thought that they were facing all of this as one family was enough to spark an atmosphere of hope in the entire room. "Even if the future looks uncertain, our hearts are full of hope that better days are coming and that ABS-CBN will be back on air one day to bring smiles to people's faces again and to be in the service of the Filipino wherever they are in the world," concludes Gretchen.
Watch the heartfelt messages of ABS-CBN President and CEO Carlo Katigbak and ABS-CBN Corporation Chairman Mark Lopez in the videos below:
Katigbak delivered a heartfelt message on TV, where he asked for the continued support of many for ABS-CBN's service of the Filipino people that includes over 11,000 employees whose jobs are currently on the line. "Lalo na ngayon sa pinakamalalang panahon ng sakit at gutom, ipadama, isaad, at ipadinig po natin ang ating nararamdaman sa pagsasara ng ating ABS-CBN. Sa oras na ito, kami naman po ang humihingi ng inyong pagdamay," he said.
Likewise, ABS-CBN Corporation Chairman Mark Lopez sent an emotional message for all, saying, "Hindi po ito ang panahon para bumitaw lalo na't alam naming marami pa kaming maitutulong."
Lead photo from @gretsfullido