These Good-Looking Actors Nailed Their Bad Guy Roles In K-Dramas
Here's a list of the handsome (and extremely infuriating and annoying!) villains in K-Dramaland
They're handsome, yes, but their on-screen characters are so annoying, creepy, and evil. The viewers loved to hate them, proof that they're so convincing and effective as villains. What's even more notable is how these actors are so versatile and aren't boxed into stereotypes, making them capable of smoothly transitioning from an antagonist in one project to a protagonist in another.
Okay, spoilers ahead!
The melodrama/suspense series Flower of Evil (starring Lee Joon-gi and Moon Chae-won) just ended, and it's one of those K-Dramas with a noticeably good-looking kontrabida: Kim Ji-hoon as psychopath serial killer Baek Hee-sung. After being in coma for so many years, he miraculously wakes up and turns out to be the most wanted accomplice to a serial murder case. Viewers were not only shocked by this plot twist, they were impressed by Kim Ji-hoon's acting as well, as he transformed from a seemingly harmless guy to an extremely dangerous man in Flower of Evil.
In the gallery below, we listed down these handsome Korean actors who played the bad guys in K-Dramas: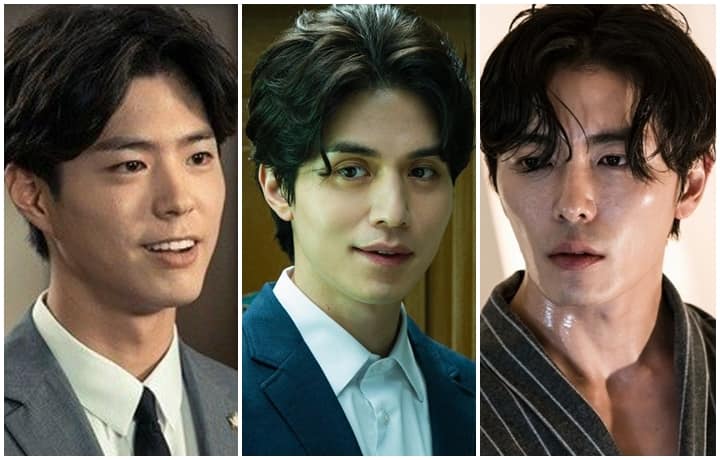 Good-Looking Bad Guys In K-Dramas
Good-Looking Bad Guys In K-Dramas
Flower of Evil is available on VIU.
Lead photos from IMDb and OCN
Check out this video, wherein we featured 18 handsome Korean actors and their most memorable K-Drama roles: