These Filipino Personalities Attended An Ultra Stylish, Invitation-Only London Lunch!
Tim Yap, Toni Gonzaga, and Steph Kienle-Gonzalez headed over to the English capital for an afternoon of delightful feasting and a very special introduction to one of fashion's most recognizable faces
They weren't just there on a regular late-winter vacay, however; they were invited by fashion brand harlan + holden—a favorite of many of Manila's well-dressed for its function-meets-fashion pieces done in trendy palettes of the season—to celebrate a very special milestone indeed.
The business that was founded in Manila in 2015 and headquartered in Seoul welcomed Italian fashion designer Alessandra Facchinetti as its first-ever creative director, marking a new and exciting 2020 ahead for the stylish Filipino woman (and man!).
Alessandra's vision and expertise are sure to bring a wave of creativity to the thriving brand, considering her experience working with international luxury names like Valentino, Gucci, Pinko, and Tod's. (Her new appointment to harlan + holden was even featured on Vogue Italia last month!).
For influential Filipinos Tim, Steph, and Toni, it was definitely an honor to have met and conversed with Alessandra and, of course, enjoy a delicious meal influenced by North Italian cuisine at their swanky lunch venue with other guests.
They've kept most of the brand's developments under wraps but we're sure that it'll be worth the wait come the time everything is revealed.
Check out more scenes from the exclusive lunch below and how Tim, Steph, and Toni made the most of their brief English escapade!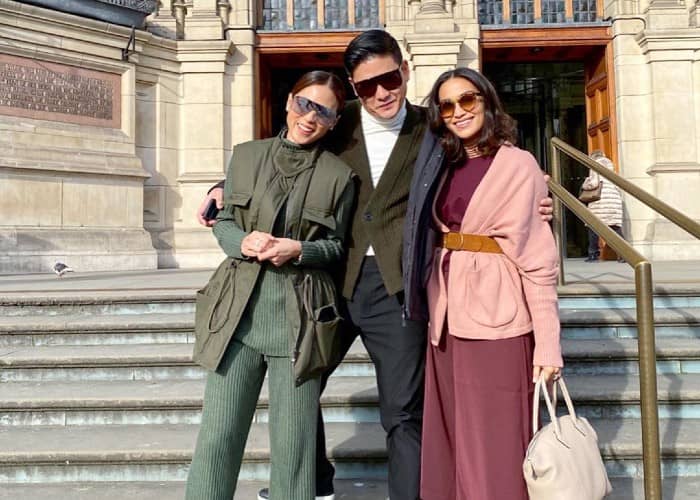 Photos from @officialtimyap @celestinegonzaga @stephkienlegonzalez @alessandrafacchinetti