Harry Styles Has No Problem Dating Older Women—A Look Back At His Dating History
...because love is ageless
As young as 17, the public found his love life worthy of attention.
Following the release of photos of Harry Styles, 26, and actress Olivia Wilde, 36, holding hands that went viral over the weekend, a 2012 interview with Daily Mail resurfaced where Harry was asked about his dating life.
"How old is old?" the interviewer pressed. 18-year-old Harry replied, "Any woman older than my mom, Anne—who is 43."
Most of the women he dated in the past are also older than he was.
Harry, then 17, had a crush on late host Caroline Flack during his days in X Factor UK. "I already knew that he had a crush on me, he'd made it pretty obvious," she wrote in her autobiography, Storm in a C Cup. "He'd said it in magazines and he'd said it to friends." They reportedly hit it off but due to criticism on their 14-year age gap, the relationship came to an end.
In 2012, Harry, 18, dated singer/songwriter Taylor Swift—she was in her 20s then. A romance that ended much too soon. Photos were taken. Songs were written.
In 2017, the "Adore You" singer dated model and actress Camille Rowe, four years his senior, and who was allegedly (the fans could vouch for this) the inspiration behind some of the tracks in his sophomore album, Fine Line. Her voice memo was also included at the end of the song "Cherry" (fast track to 3:40!)
The two reportedly became closer during the filming of psychological thriller Don't Worry, Darling (set to premiere 2021-2022), a film currently being directed by Olivia where Harry plays the lead role, Jack, alongside actress Florence Pugh, who plays the role of his wife, Alice.
In his historic Vogue cover, Olivia praised the "Watermelon Sugar" singer for his confidence and unconventional approach to fashion: "To me, he's very modern, I hope that this brand of confidence as a male that Harry has–truly devoid of any traces of toxic masculinity–is indicative of his generation and therefore the future of the world. I think he is in many ways championing that, spearheading that. It's pretty powerful and kind of extraordinary to see someone in his position redefining what it can mean to be a man with confidence."
If reports appear to be true, this is the first public relationship of Olivia since her split with ex-fiancé Jason Sudeikis—they were together for eight years and are parents to Otis and Daisy.
While neither Harry nor Olivia confirmed their relationship, we have to admit, they really look good together.
Check out the gallery below for the beauties who caught the heartthrob's eye over the years: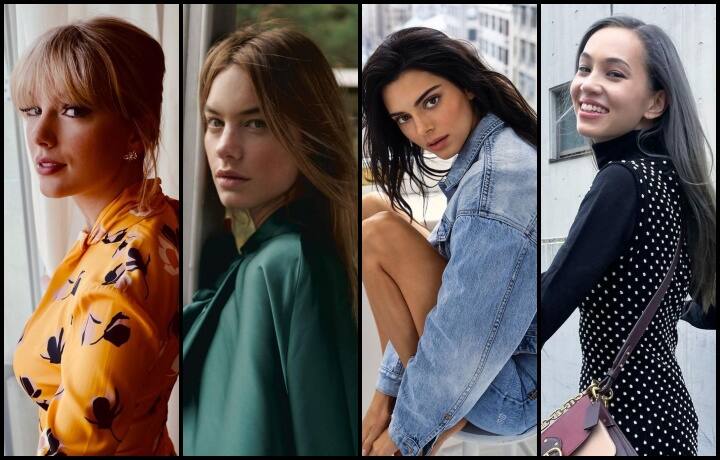 The Beauties Who Caught Harry Styles' Eyes
The Beauties Who Caught Harry Styles' Eyes